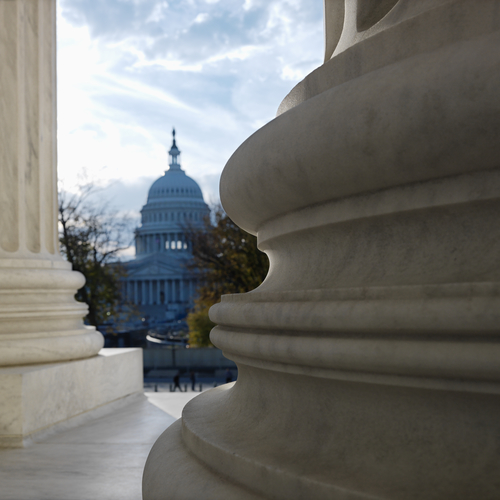 By Michael L. Moskowitz and Melissa A. Guseynov
On March 22, 2017, the United States Supreme Court held that bankruptcy courts lack the power to dismiss chapter 11 cases by structured dismissal if they provide for distributions that do not adhere to the Bankruptcy Code's priority rules without the consent of the affected creditors. Czyzewski et al. v. Jevic Holding Corp. et al. (Case No. 15-649) (Sup. Ct.).     
The facts are straightforward. Jevic Holding Corp. ("Jevic") filed a chapter 11 bankruptcy petition in May 2008 in the United States Bankruptcy Court for the District of Delaware after being purchased in a leveraged buyout. Jevic's bankruptcy prompted two lawsuits. A group of former truck-drivers ("Claimants") obtained a judgment against Jevic for its failure to provide proper termination notices in violation of state and federal laws. Part of their judgment counted as a priority wage claim under section 507(a)(4) of the Bankruptcy Code, entitling Claimants to payment before Jevic's general unsecured creditors.
In the second lawsuit, a committee representing Jevic's unsecured creditors sued certain secured creditors for fraudulent conveyances in connection with the leveraged buyout. The parties ultimately reached a settlement whereby the secured creditors would set aside some money for distribution to unsecured creditors following a structured dismissal. Structured dismissals, typically agreed to after a Bankruptcy Code Section 363 sale is completed, occur when said sale fails to generate enough cash to pay priority claims in full and/or permit confirmation of a plan. In this case, the distribution under the structured dismissal did not include payment to Claimants, who were entitled to be paid before general unsecured creditors. Over Claimants' objection, the Bankruptcy Court's approval of the settlement was upheld in the District Court and Third Circuit Court of Appeals. The Supreme Court granted certiorari to decide the issue which has become of paramount importance to debtors and creditors alike since the bankruptcy landscape changed in October 2005. Since the implementation of the Bankruptcy Abuse Prevention and Consumer Protection Act became law in 2005, traditional reorganizations have become rare, with most chapter 11 cases ending with an asset sale under section 363, followed by a structured dismissal.
Justice Breyer, writing for the six-Justice majority, held that a bankruptcy court does not have the power to diverge from the basic priority rules set forth in the Bankruptcy Code. After reviewing the definition of structured dismissals, Justice Breyer observed they have become an "increasingly common" practice. Justice Breyer went on to further explain how the Bankruptcy Code's priority system has "long been considered fundamental" to the successful operation of the bankruptcy system. He further noted the Bankruptcy Code doesn't set forth specific priority rules for chapter 11 dismissals, stating the dismissal sections of the Bankruptcy Code seek to reinstate the status quo rather than distribute estate assets.  
The Court clarified that the distributions at issue were similar to transactions that lower courts have rejected because they attempt to thwart the Bankruptcy Code's "procedural safeguards." Furthermore, distributions in a structured dismissal that violate the priority rules do not preserve the debtor as a going concern or enhance the chances for a successful reorganization. As a result, the Court held structured dismissals that violate the priority rules cannot be approved without the consent of the affected parties.
The Court also explored and rebuffed the Third Circuit's finding that structured settlements are permissible in "rare cases" in which courts can find "sufficient reasons" to disregard established priority rules. Justice Breyer reasoned that allowing the "rare case" exception could have potentially serious consequences, including shifts in bargaining power of the various classes of creditors, risks of collusion among certain creditors as well as rendering settlements more difficult to achieve. Accordingly, the Court rejected this "departure from the protections Congress granted particular classes of creditors."
Notably, Justice Breyer was cautious in narrowing the opinion so as not to prohibit certain common "first day" orders in chapter 11 cases, such as payment of pre-petition wages, payment of critical vendors and "roll ups," which permit lenders who continue financing a debtor to be paid first on their pre-petition claims, clarifying that such practices have significant offsetting bankruptcy-related justifications.
Justices Thomas and Alito dissented, blaming the Claimants for reframing their arguments after the court decided to hear the case. More specifically, Justice Thomas explained that the Supreme Court granted certiorari to determine whether a bankruptcy court has the power to approve a distribution of settlement proceeds in a way that violates the Bankruptcy Code's statutory priority rules. However, after certiorari was granted, Claimants changed the issue presented to whether a chapter 11 case may be terminated by structured dismissal if it distributes assets in violation of the Bankruptcy Code's priority rules. As a result of this alteration, Justice Thomas concluded he would "dismiss the writ of certiorari as improvidently granted."
The Jevic decision makes clear that priority-violating structured dismissals are no longer permitted. However, Jevic may have a far-reaching impact on certain related issues, including the feasibility of "gifting" chapter 11 plans, where creditors give part of their distribution to junior creditors while skipping over a class of creditors. Weltman & Moskowitz, LLP will monitor Jevic-related decisions and continue to keep our clients and colleagues informed of the impact to both debtors and creditors. If you, a colleague, or client have specific questions on this or any other bankruptcy related topic, please call Weltman & Moskowitz, LLP.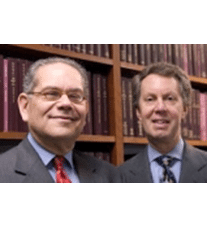 About Weltman & Moskowitz, LLP, A New York and New Jersey Business, Bankruptcy, and Creditors' Rights Law Firm:
Founded in 1987, Weltman & Moskowitz, LLP is a highly regarded business law firm concentrating on creditors' rights, bankruptcy, foreclosure, and business litigation. Michael L. Moskowitz, a partner with the firm, focuses his practice on business and bankruptcy litigation, as well as creditor's rights, foreclosure, adversary proceeding litigation, corporate counseling, M&A, and transactional matters. Michael can be reached at (212) 684-7800, (201) 794-7500 or mlm@weltmosk.com. Melissa Guseynov is an associate of the firm. Melissa can be reached at mag@weltmosk.com.