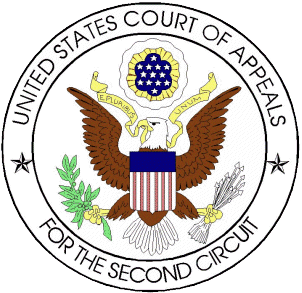 In Picard v. JPMorgan Chase & Co. (In re Bernard L. Madoff Invest. Secs. LLC), the United States Court of Appeals for the Second Circuit held last month that the "doctrine of in pari delicto" precluded Irving H. Picard, the trustee under the Securities Investor Protection Act ("SIPA"), from pursuing JPMorgan Chase & Co., HSBC Bank PLC, and other third-party defendants, on behalf of defrauded customers for certain common law claims. In re Bernard L. Madoff Investment Securities, LLC, 2013 WL 3064848 (2d. Cir. June 20, 2013).
As most will recall, Bernard L. Madoff pled guilty in March 2009 to securities fraud. He admitted that he employed his brokerage firm, Bernard L. Madoff Investment Securities LLC ("BLMIS"), as a vehicle for a massive Ponzi scheme. Id. at * 2. After the government filed a SIPA application, the district court appointed Picard as SIPA trustee and referred the case to the United States Bankruptcy Court for the Southern District of New York. Id.
In his role as SIPA trustee, Picard commenced numerous adversary proceedings in bankruptcy court against third-party financial institutions, including Chase and HSBC, for their alleged role in facilitating Madoff and BLMIS's fraud by "collecting steep fees while ignoring blatant warning signs" of the Ponzi scheme. Id. at * 1.
Picard alleged several common law claims against the institutional defendants, including unjust enrichment, conversion, aiding and abetting fraud, and aiding and abetting breach of fiduciary duty. Id. at * 5. Upon one of the defendant's motion for withdrawal of the reference, the district court referred the matter to the bankruptcy court to determine Picard's standing to allege the common law claims. Id. at * 5. Defendants moved to dismiss the common law claims, among others, and the district court granted the motions.
On appeal, Honorable Dennis Jacobs, Chief Judge of the Second Circuit, affirmed the district court. Characterizing the holding as well-reasoned, Judge Jacobs concluded that the doctrine of in pari delicto indeed barred Picard from asserting certain common law claims directly against defendants "for wrongdoing in which Madoff (to say the least) participated." Id. at * 1.
In Picard, the Second Circuit referenced its own "Wagoner rule," which states that "[a] claim against a third party for defrauding a corporation with the cooperation of management accrues to creditors, not to the guilty corporation." Shearson Lehman Hutton, Inc. v. Wagoner, 944 F.2d 114, 120 (2d. Cir. 1991) (citations omitted). In that regard,"[i]t is well settled that a bankruptcy trustee has no standing generally to sue third parties on behalf of the estate's creditors, but may only assert claims held by the bankruptcy corporation itself." Id. at 118 (citation omitted). The Second Circuit confirmed this principle, explaining that bankruptcy law empowers the trustee to collect and reduce to money the property of the estates for which he or she is a trustee, and "does not empower a trustee to collect money owed to creditors." In re Bernard L. Madoff Investment Securities, LLC, 2013 WL 3064848, at * 8.
The "Wagoner rule" has its underpinnings in New York's in pari delicto doctrine, which provides that one wrongdoer may not recover against another wrongdoer. In a bankruptcy case, any misconduct or fraud by debtor is imputed to trustee, who effectively steps into debtor's shoes. Id. at * 6. Since the SIPA trustee stands in the shoes of BLMIS, in pari delicto precludes him from asserting claims against third parties for participating in the Ponzi scheme that Madoff and BLMIS orchestrated. Id.
Notably, the Second Court did not find convincing Picard's "scattershot responses" and attempts to distinguish the case as a SIPA liquidation. Id. It explained that "although a SIPA liquidation is not a traditional bankruptcy, a SIPA trustee is vested with the 'same powers and title with respect to the debtor and the property of the debtor … as a trustee in a case under Title 11.'" Id. at * 2 (citing to 15 U.S.C. § 78fff-1(a)).
The Second Circuit's holding undoubtedly limits Picard's ability to collect and distribute funds to Madoff's Ponzi-scheme victims. In addition, the holding is important for trustees in other Ponzi-scheme bankruptcy cases. It is now clear that a trustee lacks the power to sue third parties for alleged assistance in what is, in essence, debtor's own fraud.
Although a trustee may pursue fraudulent transfer claims, preference claims and other statutorily prescribed remedies, through its holding in this case, the Second Circuit constrained a trustee's power to recover funds for defrauded investors in a Ponzi scheme through assertion of common law claims.
Nevertheless, it is up to Congress to determine whether a trustee should be permitted to assert such claims or, as mentioned by the Second Court in a footnote, whether the defrauded investors might bring their own suits against the third-party defendants. Id. at * 17.
About Weltman & Moskowitz, LLP:
| | |
| --- | --- |
| | Michael L. Moskowitz and Richard E. Weltman are co-founders of Weltman & Moskowitz, LLP, a business law firm serving New York, New Jersey and Long Island. They concentrate on creditor's rights, bankruptcy, commercial litigation, business divorce, partnership dissolution, and alternate dispute resolution, as well as on limited liability companies and corporations, including counseling, structure, governance, and preparing and negotiating many types of secured lending, leasing, shareholder, buy-sell, technology, and joint venture agreements. Michael or Richard may be reached at 212.684.7800 or 201.794.7500 and at mlm@weltmosk.com or rew@weltmosk.com. |
---
[1] SIPA was enacted in 1970 to speed the distribution of customer property (cash and securities held separately from the general estate of a failed firm) back to investors after a brokerage firm's collapse.
[2] Although there were several other issues considered in this decision, this note focuses on in pari delicto's role in prohibiting a trustee from asserting certain common law claims against third-parties.
[3] The district court also withdrew the reference to the bankruptcy court to decide if the common law claims were preempted by the Securities Litigation Uniform Standards Act. Id.
[4] See Picard v. HSBC Bank PLC, et al., 454 B.R. 25 (S.D.N.Y 2011) and Picard v. JPMorgan Chase & Co., 460 B.R. 84, 91-92 (S.D.N.Y. 2011).
[5] According to Picard's website, he has recovered $9.48 billion to date. See http://www.madofftrustee.com/.