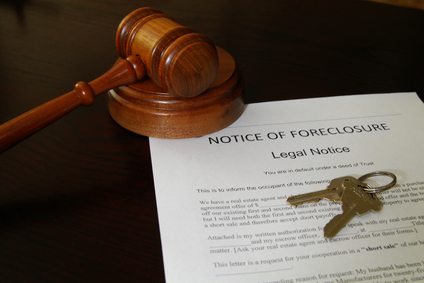 On July 31, 2013, Governor Andrew Cuomo signed the so-called "Shadow Docket" Bill in connection with New York residential foreclosure actions. The bill adds a new section 3012-b to New York Civil Practice Law and Rules ("CPLR"). The new law also amends CPLR § 3408.
The new law is intended to promote the honesty and transparency in the residential foreclosure process by clarifying the obligations of lenders' attorneys to the court and eliminating the growing number of "shadow docket" cases. Such cases are held in legal limbo while awaiting critical information necessary to trigger the scheduling of mandatory settlement conferences. The Office of Court Administration estimates that as of July 7, 2013, there are between 5,000 to 7,000 shadow foreclosure cases.
CPRL§ 3012-b requires plaintiff's attorneys to file a "certificate of merit" when commencing a foreclosure action. The certificate--based upon review of the documents, the facts, and after consultation with plaintiff's representatives--must provide for the attorney's belief of a "reasonable basis for the commencement of such action and that the plaintiff is currently the creditor entitled to enforce rights under such documents."
CPRL§ 3012-b further obligates plaintiff to attach copies of the loan documents to the certificate of merit, if not otherwise included with the complaint. If the loan documents were lost or destroyed, plaintiff's attorney must attach a supplemental affidavit "attesting that such documents are lost whether by destruction, theft or otherwise."
The new law revises CPRL § 3408 to require lenders to file proof of service within 20 days, however service is made. This section already requires the first mandatory settlement conference to be held within 60 days from filing proof of service. Lawmakers hope the 20-day time limit will reduce the shadow docket cases while advancing meritorious foreclosures to judicial conferences.
In response to this important change, lenders must be prepared to equip their attorneys with all necessary documents before commencing the mortgage foreclosure action. Once the case is filed, lenders must expect to quickly move forward to conference.
The legislation applies to foreclosure actions commenced on or after August 30, 2013. Lenders potentially affected by the change should reach out to one of our attorneys to review compliance and develop best practices.
About Weltman & Moskowitz, LLP:
| | |
| --- | --- |
| | Michael L. Moskowitz and Richard E. Weltman are co-founders of Weltman & Moskowitz, LLP, a business law firm serving New York, New Jersey and Long Island. They concentrate on creditor's rights, bankruptcy, commercial litigation, business divorce, partnership dissolution, and alternate dispute resolution, as well as on limited liability companies and corporations, including counseling, structure, governance, and preparing and negotiating many types of secured lending, leasing, shareholder, buy-sell, technology, and joint venture agreements. Michael or Richard may be reached at 212.684.7800 or 201.794.7500 and at mlm@weltmosk.com or rew@weltmosk.com . |