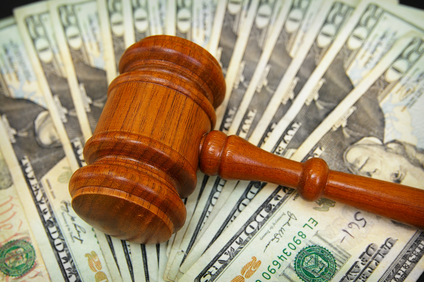 In a recent Southern District of New York decision, Judge Lorna Schofield held that Kucker & Bruh, LLP ("K&B"), a debt collection firm, violated the Fair Debt Collection Practices Act ("FDCPA"), by misrepresenting the character, amount and legal status of rent arrears allegedly owed by 82-year-old tenant Rafael Lee. See 15 U.S.C. § 1692e (2)(A).
Moreover, Judge Schofield concluded K&B failed to establish entitlement to a "bona fide error" defense, requiring a debt collector to "prove by a preponderance of the evidence that the violation was not intentional and resulted from a bona fide error notwithstanding the maintenance of procedures reasonably adapted to avoid any such error." See 15 U.S.C. § 1692k(c).
K&B had represented Mall Properties Inc. ("MPI"), which managed the rental building in which Ms. Lee resided. After MPI informed K&B that Lee was delinquent in the amount of $1,125.00, K&B circulated a statutorily required "three-day notice." K&B warned it would commence eviction proceedings unless Lee cured the delinquency within three days. K&B thereafter commenced eviction proceedings in NYC Housing Court.
Tenant retained an attorney who informed K&B of Lee's Senior Citizen Rent Increase Exemption. Under the exemption tenant paid a portion of rent and landlord received a real estate tax credit for the balance. K&B quickly verified this with MPI and discontinued the eviction.
Lee then commenced suit alleging that K&B violated FDCPA section 1692e(2)(A) by misrepresenting that she owed rent arrears. K&B defended by arguing: (i) K&B was not liable because it did not intend to misrepresent tenant's outstanding rental obligations; and (ii) even if liable, plaintiff was "shielded' by the bona fide error defense due to innocent error.
Explaining that the FDCPA imposes strict liability on debt collectors, Judge Schofield found K&B liable for its misrepresentations under FDCPA even if unintentional. Turning to the bona fide error defense, Judge Schofield found that, even if the misrepresentation had been an unintentional and benign error, K&B could not plead the affirmative defense because the firm did not maintain procedures "reasonably adapted to avoid any such error." Opinion and Order, 12-cv-04662, ECF Doc. No. 59.
The Court roundly criticized K&B, whose "sole procedure was to rely blindly on their client's business record maintained in the regular course of business." This procedure was found to be entirely insufficient because MPI was a new client and provided records containing an obvious arithmetical error. Id.
The matter recently settled for $22,000.00 in FDCPA damages to tenant, and $108,000.00 in legal fees to tenant's law firm.
This case serves as an important reminder to debt collectors and their attorneys to review procedures and establish appropriate oversight protocols to avoid blind reliance on discoverable errors in the future.
About Weltman & Moskowitz, LLP: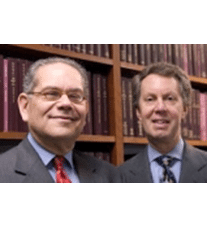 Michael L. Moskowitz and Richard E. Weltman are co-founders of Weltman & Moskowitz, LLP, a business law firm serving New York, New Jersey and Long Island. They concentrate on creditor's rights, bankruptcy, commercial litigation, business divorce, partnership dissolution, and alternate dispute resolution, as well as on limited liability companies and corporations, including counseling, structure, governance, and preparing and negotiating many types of secured lending, leasing, shareholder, buy-sell, technology, and joint venture agreements. Michael or Richard may be reached at 212.684.7800 or 201.794.7500 and at mlm@weltmosk.com or rew@weltmosk.com.