By Michael L. Moskowitz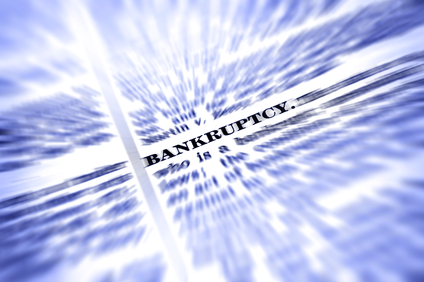 Between 1998 and 2007, home mortgage debt nearly tripled from 4 trillion dollars to 10 trillion dollars. This mortgage boom resulted from easy lending and questionable subprime market practices. When the housing bubble burst, the economy tumbled. Many borrowers found themselves both unable to make mortgage payments and owners of real property worth less than what they owed. In response, many homeowners filed bankruptcy petitions either under chapter 7 to surrender their home, or chapter 13 to stop a foreclosure, repay pre-petition arrears, and hold on to their home.
As the crisis exploded, many bankruptcy courts decided that existing law did not provide enough tools to address foreclosure issues for debtors or creditors. In response, the judges of the Bankruptcy Court for the Southern District of New York ("SDNY") created the Loss Mitigation Program ("LMP"), the first of its kind. Several bankruptcy courts have since followed. Recently, the Bankruptcy Court for the Southern District of Florida created its own program with a twist - a mediator who is paid $300 each by debtor and lender, together with an online portal for delivery of documents by debtors to lenders.
Loss mitigation is meant to open communication between mortgage creditor and debtor at risk of losing her home through foreclosure. To start the process, a debtor requests loss mitigation by application to the court. Once approved, a Loss Mitigation Order ("LMO") is signed and the mitigation process begins. The debtor must provide requested financial documents to the lender before the parties begin to negotiate. The court may impose deadlines, hold status conferences, and approve settlements. To combat the communication failures commonly observed in foreclosure negotiations, LMOs require creditors to make available representatives with full settlement authority. In some jurisdictions, the representative must attend all loss mitigation status conferences.
On July 1, 2013, SDNY enacted updated loss mitigation procedures. The new procedures streamline the process so "easy" cases – the ones with salaried debtors without title issues – may never need to come to court. Parties are given the necessary tools to get the "hard" cases submitted and reviewed. If the deadlines are followed, it is hoped that most cases will resolve prior to the first hearing, which is scheduled approximately 75 days after service of the LMO.
Lenders can object to a loss mitigation request, though objections must be substantive in nature and filed within 14 days. In the right circumstances, Weltman & Moskowitz, LLP has been able to avoid duplication and successfully avoid the need for lender participation. Courts may be willing to excuse participation where the lender has engaged in similar loan modification negotiations as part of a pre-petition foreclosure action.
Details of the Loss Mitigation Procedures can be found on the website for each participating court. A link to the SDNY procedures can be found here. The SDNY and Bankruptcy Courts for the Eastern District of New York ("EDNY") and the District of New Jersey, all have a loss mitigation program. As a result, Weltman & Moskowitz LLP is able to guide clients through the LMP process.
Interestingly, although EDNY adopted Loss Mitigation, it was left up to each individual judge to determine if they would participate. As of this writing, only a few EDNY bankruptcy judges participate.
What should a lender or credit union do if it receives loss mitigation notice? Contact Weltman & Moskowitz, LLP. We will walk you through the process and determine whether an LMP objection may be appropriate. If not, we will assist with getting the documents needed for loss mitigation review. Although the modification process may seem straightforward, it requires strict adherence to LMO guidelines and deadlines. As more information and more bankruptcy loss mitigation programs become available, Weltman & Moskowitz, LLP will update its bank and credit union clients with this information through its blog at www.weltmosk.com.
About Weltman & Moskowitz, LLP: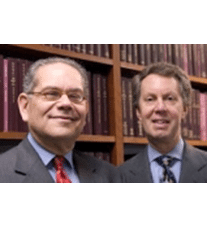 Michael L. Moskowitz and Richard E. Weltman are co-founders of Weltman & Moskowitz, LLP, a business law firm serving New York, New Jersey and Long Island. They concentrate on creditor's rights, bankruptcy, commercial litigation, business divorce, partnership dissolution, and alternate dispute resolution, as well as on limited liability companies and corporations, including counseling, structure, governance, and preparing and negotiating many types of secured lending, leasing, shareholder, buy-sell, technology, and joint venture agreements. Michael or Richard may be reached at 212.684.7800 or 201.794.7500 and at mlm@weltmosk.com or rew@weltmosk.com.