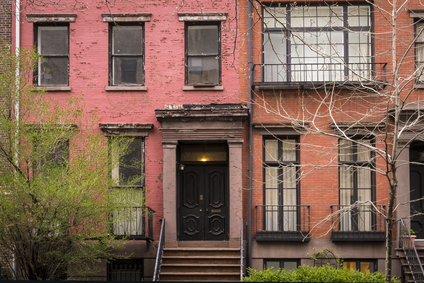 We recently re-tweeted an article published in The New York Times on Monday, October 21, 2013, entitled "Widow's Bankruptcy Case Poses Risk to Rent-Stabilized Tenants." Click here.
The story details the travails of Mary Veronica Santiago, a 79-year-old widow. Mrs. Santiago's main source of income is Social Security which she uses to pay her $703 per month rent for a two-bedroom apartment near Tompkins Square Park where she's resided since 1963.
Facing multiple collection lawsuits, in 2011 Mrs. Santiago filed a chapter 7 bankruptcy petition in the United States Bankruptcy Court for the Southern District of New York claiming approximately $23,000 in unsecured debt. Before receiving her discharge, her trustee accepted an offer from the debtor's landlord to pay off the entire amount of the debtor's debt in return for turning over the lease to Mrs. Santiago's apartment.
This is not the first time a rent-stabilized lease has been treated as a bankruptcy asset in New York. There have been other such reported decisions such as In re Stein, 281 B.R. 845 (Bankr. S.D.N.Y. 2002) and In re Toledano, 299 B.R. 284 (Bankr. S.D.N.Y. 2003). In both Stein and Toledano, the debtors lived in luxury apartments just off Central Park South. In both cases, the bankruptcy judge permitted the chapter 7 trustee to sell the leases to the landlord in return for a cash offer to the estate. A third case in 2011 involved an attempt by a bankruptcy trustee to sell a rent-stabilized co-op unit of a long-time resident living on Riverside Drive. The bankruptcy judge approved a consent order authorizing the chapter 7 trustee to engage the U.S. Marshals Service to evict the debtor from his apartment. The landlord agreed to pay the chapter 7 trustee the sum of $60,000 for delivery of the apartment free and clear of all tenancies.
Unfortunately for Mrs. Santiago, both the Bankruptcy Court and the District Court have already ruled against her claim that her rent-stabilized lease was exempt property as a local public assistance benefit under the New York Debtor and Creditor Law. As a result, Mrs. Santiago's case is now pending before the United States Court of Appeals for the Second Circuit, the court of last resort in the federal judiciary system other than the Supreme Court of the United States. Simply put, the issue pending on appeal is whether a rent-stabilized lease is exempt under New York Debtor and Creditor Law or may be sold by a federal chapter 7 bankruptcy trustee.
Until the Second Circuit decides the issue, or the New York State legislature amends the statute to permit this type of exemption, chapter 7 debtors need to weigh the risk that a landlord may seek to purchase the lease from the bankruptcy estate. If the lease has value, the risk must be weighed against the debtor's potentially urgent need for creditor relief. In New York City, this is a major decision in light of the low vacancy rate and high cost of rental housing. For landlords, the takeaway is to analyze the value of each lease when a rent-stabilized tenant files bankruptcy .
If you are a landlord who is experiencing, or has experienced the filing of a bankruptcy petition by a tenant, Weltman & Moskowitz, LLP can help you understand your rights with respect to monetizing the rent-stabilized lease in a way to benefit the creditors and the property owner. Call or email Richard E. Weltman or Michael L. Moskowitz to learn what can be done to evaluate or improve your situation.
About Weltman & Moskowitz, LLP, a New York and New Jersey Bankruptcy and Creditors' Rights Law Firm: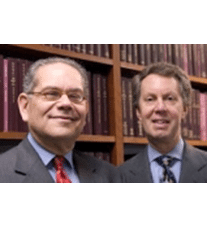 Michael L. Moskowitz and Richard E. Weltman are co-founders of Weltman & Moskowitz, LLP, a business law firm serving New York, New Jersey and Long Island. They concentrate on creditor's rights, bankruptcy, commercial litigation, business divorce, partnership dissolution, and alternate dispute resolution, as well as on limited liability companies and corporations, including counseling, structure, governance, and preparing and negotiating many types of secured lending, leasing, shareholder, buy-sell, technology, and joint venture agreements. Michael or Richard may be reached at 212.684.7800 or 201.794.7500 and at mlm@weltmosk.com or rew@weltmosk.com.