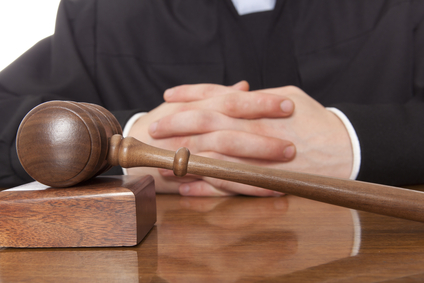 NEW HAVEN - Partner Richard E. Weltman sat as a judge for the 18th Annual Yale Mock Trial Invitational on December 7 and 8, 2013. Details about the 2013 Yale Mock Trial Invitational can be found here.
The two-day event in New Haven, Connecticut fielded 42 teams from undergraduate colleges and universities across the United States. The student competitors, who serve as both attorneys and witnesses, emulate a jury trial based upon a fictional case using rules similar to the Federal Rules of Evidence. The 2013 competition results can be found here.
Mr. Weltman joined a panel of distinguished attorneys and judges from across Massachusetts, Connecticut, New York, and New Jersey in judging the competitors and sharing his legal knowledge and trial advocacy skills to the next generation of future attorneys. For nearly 30 years, the success of the American Mock Trial Association (AMTA) program has depended upon the generosity of legal professionals who donate their time and energy to judge and mentor the students.
Through engaging in trial simulations in competition with teams from other institutions, students develop critical thinking and public speaking skills, as well as knowledge of legal practices and procedures. In all, approximately 600 teams from over 350 universities and colleges compete in AMTA-sanctioned national, regional and invitational tournaments.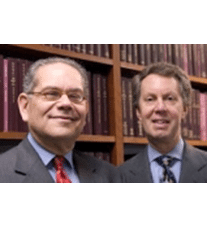 Michael L. Moskowitz and Richard E. Weltman are co-founders of Weltman & Moskowitz, LLP, a business law firm serving New York, New Jersey and Long Island. They concentrate on creditor's rights, bankruptcy, commercial litigation, business divorce, partnership dissolution, and alternate dispute resolution, as well as on limited liability companies and corporations, including counseling, structure, governance, and preparing and negotiating many types of secured lending, leasing, shareholder, buy-sell, technology, and joint venture agreements. Michael or Richard may be reached at 212.684.7800 or 201.794.7500 and at mlm@weltmosk.com or rew@weltmosk.com.