By Michael L. Moskowitz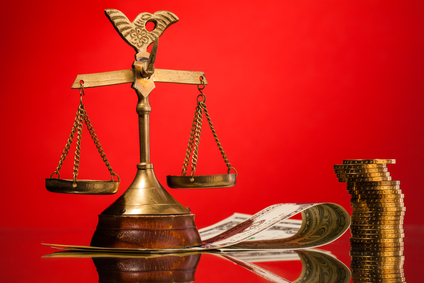 Having represented numerous defendants in Ponzi-scheme adversary proceedings in the Second Circuit (New York), Weltman & Moskowitz closely follows the case law arising out of the massive Ponzi-scheme run by the now infamous Bernie Madoff. Uncovered in 2008, the resulting Madoff bankruptcies spawned dozens of decisions by the Bankruptcy Court, District Court and Second Circuit.
Now, a Minnesota bankruptcy judge is questioning certain procedural rulings from Madoff. This decision, if followed in New York, may chill and/or reduce a trustee's ability to prosecute what have been come to be known as "clawback" lawsuits in Ponzi-type cases. While Madoff has become the granddaddy of all recent Ponzi scheme cases, there are dozens of Ponzi schemes uncovered each year which become bankruptcy cases. As a result, there are hundreds of "clawback" lawsuits filed annually to recover distributions by the schemers to keep their Ponzi-scheme alive.
Thomas J. Petters is one of those schemers who, after the 2008 collapse of his enterprise, owed at least $3.5 billion. The trustee in Mr. Petters' corporate bankruptcy case filed hundreds of adversary proceedings. Defendants moved to dismiss their cases on multiple grounds. One of the grounds that resulted in an Amended Decision, dated August 30, 2013 (In re Petters Co., Inc. 495 B.R. 887 (Bankr. Minn. 2013)), was defendants' objection under Rule 8 of the Federal Rules of Civil Procedure (Fed. R. Civ. P.).
In re Petters, Chief Bankruptcy Judge Gregory F. Kishel examined whether a generalized allegation asserting that there were one or more allowed unsecured claims at the time of the alleged fraudulent transfer was sufficient to satisfy the pleading standards under Rule 8 of the Fed. R. Civ. P. The trustee filed a complaint against the lenders/investors in a Ponzi-type scheme seeking to recover as fraudulent transfers the payments made to the lenders/investors.
In the complaint, the trustee asserted fraudulent transfer claims under section 544 of the Bankruptcy Code and relevant provisions of the Minnesota Uniform Fraudulent Transfer Act (MUFTA). MUFTA authorized recovery of a fraudulent transfer by a creditor who existed at the time of transfer. In order to pursue relief under this claim, the trustee would step into the shoes of that hypothetical creditor to pursue recovery of the fraudulent transfers.
In pleading that such a creditor actually existed at the time of transfer, the trustee's complaint parroted the typical allegation that "one or more unsecured creditors holding allowed claims existed on that date and remained unpaid as of the filing of the complaint."
Defendants asserted the trustee failed to meet the heightened pleadings standards set forth in Bell Atlantic Corp. v. Twombly, 550 U.S. 544 (2007), which requires a trustee to identify a particular unsecured creditor. In considering the defendants' motions to dismiss, the bankruptcy court explored the requirements of Twombly and the purpose of notice pleading under Fed. R. Civ. P. 8.
Based on this analysis, the court found trustee's general allegation of an unknown creditor to be insufficient to satisfy the pleading standards required by Twombly and Rule 8. The bankruptcy court accordingly dismissed the complaint while granting the trustee leave to amend to identify a particular creditor.
Interestingly, and of potentially greater import to New York bankruptcy practitioners and their clients, is that Chief Judge Kishel analyzed, distinguished and rejected one of the more recent Madoff decisions principally relied upon by the trustee. In re Bernard Madoff Inv. Secs. LLC 445 BR 206 (Bankr. SDNY 2011) was decided after Twombly and another relevant Supreme Court decision, Ashcroft v. Iqbal, 556 U.S. 662 (2009) (Iqbal). The trustee argued that since Madoff had been decided after Twombly and Iqbal, and had factual and procedural elements similar to Petters, the decision should be relied upon notwithstanding it was not controlling precedent. The trustee posited that since Madoff did not require the heightened pleading standards required by Twombly and Iqbal, it should not be required in Petters.
Chief Judge Kishel disagreed with trustee and distinguished Madoff, stating that "the analysis in Madoff/Chais and Musicland does not even recognize the issuance of Twombly and Iqbal. In its assumed deference to broader and less-specific pleading, the substratum of Madoff/Chais and Musicland is no longer good law. Thus, the Trustee's heavy reliance on Madoff/Chais and Musicland is quite tipsy. To contrary effect, Twombly and Iqbal must be applied directly to the issue at bar, without layering over any policy considerations that are context-specific to bankruptcy. The new plausibility considerations go to any aggregation of facts that is relevant to any claim in any suit. Here, that goes to as much to the facts material to the Trustee's derivative standing as it does to the factual requisites for avoidance of the merits. To cut to the chase, then: the Trustee's generalized statement that 'there was and is at least one or more creditors' within the contemplation of § 544(b), does not meet muster under Rule 8(a), in the wake of Twombly and Iqbal. It is not enough to merely state that there 'was or is' some creditor out there, who could have sued a particular defendant on the relevant date to set aside a transfer of money to it from one of the Debtors. The particular defendant could not determine from such a vague statement whether it was properly subject to suit in the first place, at the instance of the Trustee." Petters at 899.
As a result of Petters, New York bankruptcy practitioners should reconsider and revisit a Fed.R.Civ.P. 8 motion when faced with any adversary proceeding complaint seeking to set aside an alleged fraudulent transfer notwithstanding Madoff and its progeny.
If you or someone you know is a defendant in a bankruptcy adversary proceeding, or is involved in Ponzi-type clawback litigation, Weltman & Moskowitz can help. Reach out to Richard E. Weltman or Michael L. Moskowitz to learn how our team can assist with creating a comprehensive defense strategy.
About Weltman & Moskowitz, LLP, a New York and New Jersey Bankruptcy and Creditors' Rights Law Firm: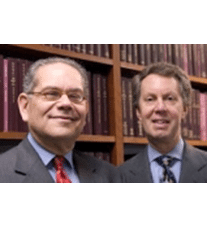 Michael L. Moskowitz and Richard E. Weltman are co-founders of Weltman & Moskowitz, LLP, a business law firm serving New York, New Jersey and Long Island. They concentrate on creditor's rights, bankruptcy, commercial litigation, business divorce, partnership dissolution, and alternate dispute resolution, as well as on limited liability companies and corporations, including counseling, structure, governance, and preparing and negotiating many types of secured lending, leasing, shareholder, buy-sell, technology, and joint venture agreements. Michael or Richard may be reached at 212.684.7800 or 201.794.7500 and at mlm@weltmosk.com or rew@weltmosk.com.