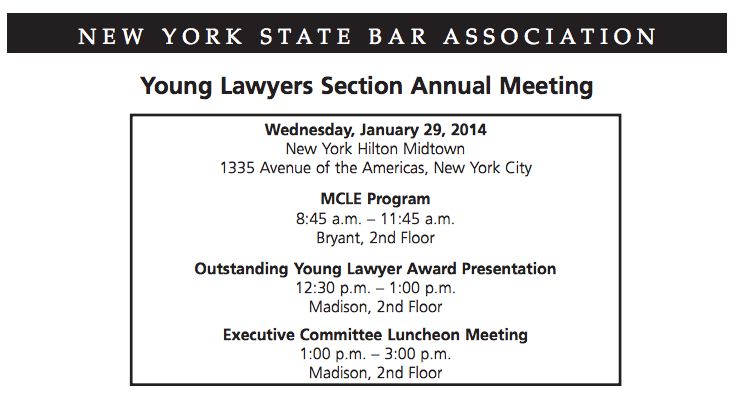 Michael Moskowitz will be a featured speaker at the New York State Bar Association's Annual Meeting on January 29, 2014. Mr. Moskowitz's panel, one of three to be presented by the Young Lawyers Section, will focus on consumer and corporate bankruptcy issues. It will begin with a session on Bankruptcy 101 that will provide an introduction to bankruptcy and key concepts for young practitioners. The panels will also include a discussion of consumer debtor intake, the meeting of the creditors, and an overview of bankruptcy litigation arising in the consumer and corporate contexts. In addition to Mr. Moskowitz, the panels will include sitting bankruptcy judges, chapter 7 trustees and other seasoned bankruptcy practitioners.
Click here to read the event flyer with more details.
About Weltman & Moskowitz, LLP, a New York and New Jersey Bankruptcy and Creditors' Rights Law Firm: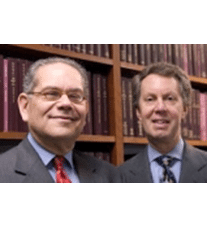 Michael L. Moskowitz and Richard E. Weltman are co-founders of Weltman & Moskowitz, LLP, a business law firm serving New York, New Jersey and Long Island. They concentrate on creditor's rights, bankruptcy, commercial litigation, business divorce, partnership dissolution, and alternate dispute resolution, as well as on limited liability companies and corporations, including counseling, structure, governance, and preparing and negotiating many types of secured lending, leasing, shareholder, buy-sell, technology, and joint venture agreements. Michael or Richard may be reached at 212.684.7800 or 201.794.7500 and at mlm@weltmosk.com or rew@weltmosk.com.