By Michael L. Moskowitz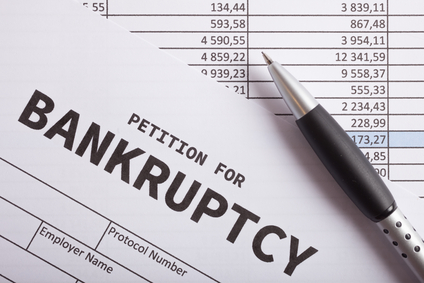 In 2005, after 12 years of Congressional wrangling, Congress passed the Bankruptcy Abuse Prevention and Consumer Protection Act ("BAPCPA").
The avowed purpose of BAPCPA was to reduce abusive filings by limiting consumer debtor's access to chapter 7 relief. The financial service industry argued the change was needed to curb consumers' "profligate spending" and perceived lax bankruptcy rules. By reducing access to chapter 7, lenders suggested that they would see increased distribution from those new chapter 13 cases due to limitations placed upon chapter 7 flowing from the so-called "means test." The test was designed to redirect many debtors – whose income surpassed the median income for their state – to file chapter 13 petitions and pay back their debt over time.
The results of a recent study funded by the American Bankruptcy Institute shows the opposite result. Not only has BAPCPA failed to increase distributions to unsecured creditors, it has made access to bankruptcy significantly more costly because of increased attorneys' fees, filing fees and credit counseling expenses.
The Consumer Bankruptcy Creditor Distribution Study, written by Professor Lois R. Lupica of the University of Maine School of Law, concludes that fees for chapter 7 and chapter 13 cases, on average, increased $488 and $677, respectively. In addition, distributions to unsecured creditors have fallen post-BAPCPA. Thus, access to bankruptcy now costs more, while distributions to unsecured creditors have dwindled. This is certainly not the result Congress intended. Thus, Professor Lupica concludes BAPCPA has now equally failed consumers and the financial services industry. Other pundits believe BAPCPA has problems but systemic change for the better will come over time.
Creditors or debtors dealing with consumer bankruptcy issues of any type - including the "means test" or other BAPCPA compliance - should not go at it alone. Reach out to Richard Weltman or Michael Moskowitz for expert guidance and counseling regarding these and other vexing bankruptcy compliance challenges. Weltman & Moskowitz represents all sides of trustee clawback and turnover litigation, as well as parties facing preference and fraudulent conveyance lawsuits. The attorneys can help develop the right approach and provide winning solutions.
About Weltman & Moskowitz, LLP, A New York and New Jersey Bankruptcy, Business and Creditors' Rights Law Firm: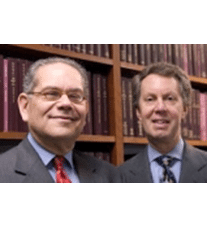 Richard E. Weltman and Michael L. Moskowitz founded Weltman & Moskowitz, LLP in 1987. Weltman & Moskowitz, LLP is a business, creditor's rights and bankruptcy law firm serving clients in New York, Long Island, New Jersey and beyond. The firm concentrates on lender's rights, corporate insolvency, resolution of commercial disputes, loan workouts and modifications, shareholder and partnership contests, business divorce, dissolution, and business and bankruptcy litigation, arbitration, and mediation of all types. The firm also assists with corporation, partnership, and limited liability company counseling, formation, operation, and preparing and negotiating many kinds of secured lending, leasing, shareholder, buy-sell, consulting, technology, and joint venture agreements. Michael and Richard may be reached at 212.684.7800, 201.794.7500, or via email at mlm@weltmosk.com or rew@weltmosk.com.