By Michael L. Moskowitz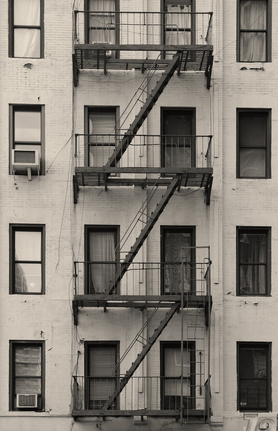 Last October we reported on the travails of Mary Veronica Santiago ("Debtor"), a 79-year-old widow embroiled in a dispute with her chapter 7 bankruptcy trustee, John Pereira. The issue is whether the "value" in her New York City rent-stabilized lease can be considered an exempt asset protected from sale in a bankruptcy case. At stake is the Debtor's ability to continue to reside in her apartment free of creditor claims. Given that there are over one million rent regulated apartments in New York City, this is an important issue affecting public policy. To see the prior article click here.
On March 31, 2014, the U.S. Court of Appeals for the Second Circuit certified certain questions to the New York State Court of Appeals. In essence, the Second Circuit (the highest New York federal court), punted the ball to the Court of Appeals (the highest New York state court) to decide whether a bankruptcy debtor's rent-stabilized lease constitutes a "local public assistance benefit" under the New York Debtor and Creditor Law §282(2). This is a question of enormous importance to rent stabilized tenants and their New York City landlords. You can read the Second Circuit decision here.
Many tenants pass their below-market lease from generation to generation. Is the trustee able to monetize the lease and sell it for the benefit of the Debtor's creditors? If so, can this render the Debtor homeless?
If the Court of Appeals decides the value in the lease is exempt, the Second Circuit will either reverse the opinions of the district court and bankruptcy court, or remand the matter back to the bankruptcy court for a determination based upon the determination of the Court of Appeals. If so, Ms. Santiago may be able to remain in her apartment. However, if the Court of Appeals finds no exemption in the lease, the lower court's opinion will be affirmed, the interest will be sold, creditors will be paid, and the Debtor may face eviction.
Weltman & Moskowitz, LLP will continue to monitor this important decision and post an update when available.
For now, if you are a landlord or tenant grappling with rent-stabilized lease valuation and exemption issues in bankruptcy, Weltman & Moskowitz, LLP can help guide you as the law evolves. Reach out to Richard E. Weltman or Michael L. Moskowitz to learn what can be done to evaluate or possibly even to improve your situation.
About Weltman & Moskowitz, LLP, A New York and New Jersey Bankruptcy, Business and Creditors' Rights Law Firm: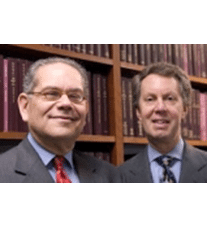 Richard E. Weltman and Michael L. Moskowitz co-founded Weltman & Moskowitz, LLP, in 1987. Weltman & Moskowitz, a business, creditor's rights and bankruptcy law firm, serves clients throughout New York, Long Island, New Jersey, and beyond. The firm concentrates on lender's rights, corporate reorganization, resolution of commercial disputes, loan workouts and modifications, shareholder and partnership dispute, business divorce, dissolution, business and bankruptcy litigation, arbitration, and mediation of all types. The firm also assists with corporation, partnership, and limited liability company governance, and preparing and negotiating many types of secured lending, leasing, shareholder, buy-sell, consulting, technology, and joint venture agreements. Michael and Richard may be reached at 212.684.7800, 201.794.7500, or via email at mlm@weltmosk.com or rew@weltmosk.com.