By Richard E. Weltman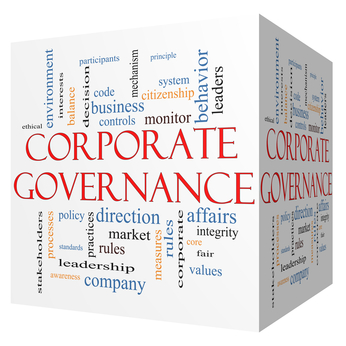 Most businesses across New York and New Jersey are owned and managed by a small number of shareholders or members. These closely held companies very often fail to employ even minimal corporate governance formalities like those found in their publicly traded counterparts.
Establishing and implementing well-tailored corporate governance practices is an ongoing process. While statutes and decisional law may differ from state to state, there are certain bright-line standard operating procedures to bear in mind, regardless of your jurisdiction or which law is said to apply.
Ignoring corporate "formalities" can be harmful on many levels. Why? Not having internal corporate controls and ethical rules in place will likely expose the company's assets to waste, misappropriation, or worse. Shareholders will be more likely to be held personally liable for third-party claims flowing from strictly corporate activities. On the other hand, closely held businesses with meaningful corporate governance policies not only run more efficiently, but also steer clear of avoidable legal blunders. Compliant companies are more attractive to investors, lenders, potential purchasers and strategic business partners.
Public companies are subject to strict reporting laws including Sarbanes-Oxley Act of 2002, which also addresses board responsibilities for publicly traded companies. Closely held companies—though often run by family members and friends of owners—are typically not held to the same standards. Yet they too can be plagued by conflicts of interest and lack of expertise. Here an independent board (or other governing body) is crucial to avoid trouble or even the appearance of impropriety by engaging consultants with the appropriate expertise.
This means developing appropriate governing documents, by-laws, and operating agreements:
Always keep business and personal assets separate.
Consistently follow internal guidelines.
Document everything.
Maintain complete records and minutes of every board meeting.

Management should address the day-to-day operations and execution of the business plan and let the board focuses on watching over urgent matters outside of the ordinary course of business.
When in doubt, confer with your business attorney and review your company's operating framework for consistency and fairness. Even smaller companies will benefit from adopting legally-vetted, customized best practices for corporate governance. Do so today before there is any hint of trouble.
Richard E. Weltman is a member of Weltman & Moskowitz, LLP, a New York and New Jersey law firm focusing on creditor's rights and bankruptcy, as well as advising closely held businesses on matters relating to formation, operation, dissolution, recapitalization, transfer, resolution of shareholder disputes and "business divorce." Mr. Weltman can be reached at 212-684-7800 or rew@weltmosk.com.
About Weltman & Moskowitz, LLP, A New York and New Jersey Bankruptcy, Business and Creditors' Rights Law Firm: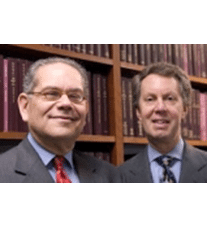 Richard E. Weltman and Michael L. Moskowitz co-founded Weltman & Moskowitz, LLP, in 1987. Weltman & Moskowitz, a business, creditor's rights and bankruptcy law firm, serves clients throughout New York, Long Island, New Jersey, and beyond. The firm concentrates on lender's rights, corporate reorganization, resolution of commercial disputes, loan workouts and modifications, shareholder and partnership dispute, business divorce, dissolution, business and bankruptcy litigation, arbitration, and mediation of all types. The firm also assists with corporation, partnership, and limited liability company governance, and preparing and negotiating many types of secured lending, leasing, shareholder, buy-sell, consulting, technology, and joint venture agreements. Michael and Richard may be reached at 212.684.7800, 201.794.7500, or via email at mlm@weltmosk.com or rew@weltmosk.com.