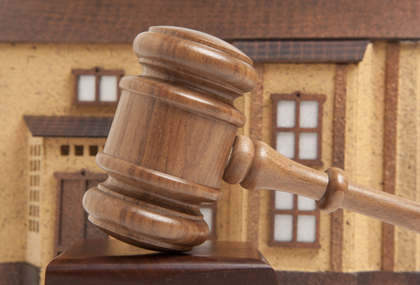 The United States Supreme Court recently denied a creditor's petition for certiorari in an Eleventh Circuit case entitled Bank of America, N.A. v. David Lamar Sinkfield (No. 13-700). The issue concerns whether section 506(d) of the Bankruptcy Code allows a debtor to remove or strip-off a wholly unsecured—or "underwater"—mortgage lien in chapter 7 bankruptcy.
Most courts that have considered whether a chapter 7 debtor may void an underwater mortgage lien have concluded that the Supreme Court's ruling in Dewsnup v. Timm, 502 U.S. 410 (1992), controls the issue. Dewsnup held that section 506(d) does not permit a chapter 7 debtor to strip off a mortgage lien to the property's fair market value. It has also been construed as prohibiting the strip-off of underwater mortgages. The Fourth, Sixth, Seventh and Ninth Circuits, as well as courts in New York, New Jersey and Utah have barred lien stripping by chapter 7 debtors.
While the Second Circuit has not ruled directly, the United States District Court for Eastern District of New York, in Wachovia v. Smoot, recently held that a chapter 7 debtor may not strip off an underwater junior mortgage under section 506(d) of the Bankruptcy Code. Wachovia v. Smoot, 478 B.R. 555 (E.D.N.Y. 2012).
In any case, a minority of courts have held otherwise. For example, In re McNeal, the Eleventh Circuit permitted a chapter 7 debtor to use code sections 506(a) and 506(d) to strip off a wholly unsecured junior mortgage lien. In re McNeal, 477 Fed. Appx. 562 (11th Cir. 2012).
In Sinkfield, the U.S. Bankruptcy Court for the Northern District of Georgia granted debtor's motion to "strip off" Bank of America's wholly unsecured mortgage. The bank appealed to the U.S. District Court for the Northern District of Georgia, which affirmed the Bankruptcy Court's determination. The bank then appealed to the Eleventh Circuit, which affirmed the District Court's ruling, following McNeal.
After the Eleventh Circuit denied Bank of America's request for a rehearing, the bank petitioned the U.S. Supreme Court, arguing that "the question presented is one of great significance to the day-to-day administration of chapter 7 cases … [and] implicates the most basic rights of debtors and creditors under the Bankruptcy Code."
The Supreme Court's decision to deny certiorari in Sinkfield means this issue remains unresolved and will continue to divide the circuits until Congress or the Supreme Court eventually provide a resolution. Weltman & Moskowitz, LLP will continue to monitor this important topic and keep clients and colleagues informed.
If you are a creditor or debtor dealing with "underwater" assets, contact Michael Moskowitz or Richard Weltman at Weltman & Moskowitz, LLP for guidance and counsel.
Melissa A. Guseynov, an associate at Weltman & Moskowitz, LLP, contributed to this article.
About Weltman & Moskowitz, LLP, A New York and New Jersey Bankruptcy, Business and Creditors' Rights Law Firm: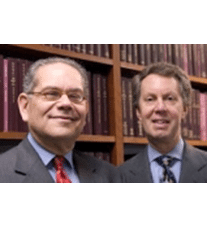 Richard E. Weltman and Michael L. Moskowitz co-founded Weltman & Moskowitz, LLP, in 1987. Weltman & Moskowitz, a business, creditor's rights and bankruptcy law firm, serves clients throughout New York, Long Island, New Jersey, and beyond. The firm concentrates on creditor and lender rights, corporate reorganization, foreclosures, resolution of commercial disputes, loan workouts and modifications, shareholder and partnership disputes, business divorce, dissolution, business and bankruptcy litigation, arbitration, and mediation of all types. The firm also assists with corporation, partnership, and limited liability company governance, and preparing and negotiating many types of secured lending, leasing, shareholder, buy-sell, consulting, technology, and joint venture agreements. Michael and Richard may be reached at 212.684.7800, 201.794.7500, or via email at mlm@weltmosk.com or rew@weltmosk.com.