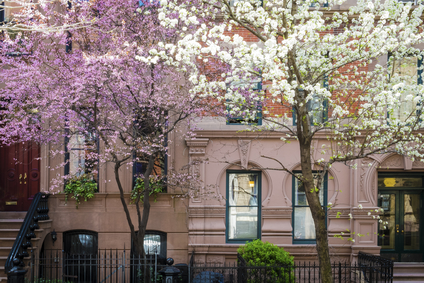 We recently reported on whether a bankruptcy debtor's rent-stabilized lease constitutes an exempt asset in the form of a "local public assistance benefit" under New York Debtor and Creditor Law. The case is presently under consideration before the New York Court of Appeals.
Weltman & Moskowitz began following the case in October, when we reported on the chapter 7 trustee's efforts to sell the rent-stabilized lease of Mary Veronica Santiago-Monteverde ("Debtor"), a 79-year-old widow. Many readers have been following the debtor's opposition to the chapter 7 trustee's efforts to sell the debtor's interest in her rent-stabilized lease to the landlord as an asset of the bankruptcy estate.
John Pereira, the chapter 7 bankruptcy trustee advised this author that in no case will the debtor face eviction from the apartment in which she has lived since the 1970s.
New York's Southern District Bankruptcy Court approved the sale of the lease to the debtor's landlord. According to the trustee, the debtor will never be evicted from her apartment during her lifetime, except in the case of default. The terms of sale provide the debtor with a life estate with all financial benefits she enjoyed as a rent-stabilized tenant, including fixed rental payments for life at the current rate.
The other missing point is that while the chapter 7 trustee has offered to allow the debtor to remain in the apartment so long as she lives, even though he has "sold" the lease rights back to her landlord for the benefit of her creditors, the proposed arrangement would cut off and cancel the debtor's statutory succession rights. This would mean her 50-year-old son, who lives with her and cares for her, would be forced to move upon her death unless the New York State legislature or Court of Appeals intervene to declare a debtor's below-market lease to be an exempt asset in New York bankruptcy cases.
Read more about this specific case in this New York Times article.
Weltman & Moskowitz will continue to monitor this important case and post updates when available.
If you are a landlord or tenant affected by rent-stabilized lease valuation or bankruptcy exemption issues, reach out to Richard E. Weltman or Michael L. Moskowitz to learn how Weltman & Moskowitz, LLP can provide guidance and counsel.
PRIOR ARTICLES ON THIS TOPIC:
Melissa A. Guseynov, an associate at Weltman & Moskowitz, LLP, contributed to this article.
About Weltman & Moskowitz, LLP, A New York and New Jersey Bankruptcy, Business and Creditors' Rights Law Firm: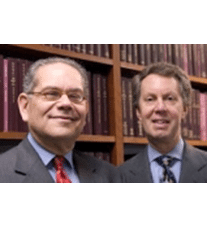 Richard E. Weltman and Michael L. Moskowitz co-founded Weltman & Moskowitz, LLP in 1987. A business, creditor's rights and bankruptcy law firm, Weltman & Moskowitz serves clients throughout New York, Long Island, and New Jersey. The firm concentrates on creditor and lender rights, corporate reorganization, foreclosure, commercial dispute resolution, loan workouts, debt restructuring, shareholder and partnership disputes, business breakups, dissolution, commercial and bankruptcy litigation, and arbitration and mediation. The firm counsels corporations, partnerships, and limited liability companies, and prepares and negotiates many types of leases, secured lending, stockholder, buy-sell, consulting, technology, and joint venture agreements. Michael and Richard may be reached at 212.684.7800, 201.794.7500, or via email at mlm@weltmosk.com or rew@weltmosk.com.