By Richard E. Weltman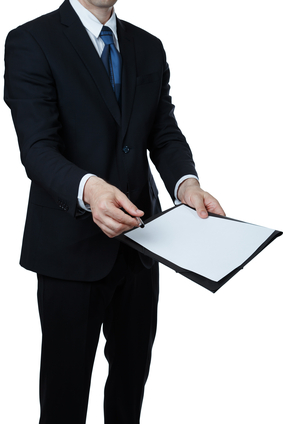 Responding to what he termed a "continuing stream of complaints," New York's Chief Judge Jonathan Lippman on May 1 announced that New York courts are proposing new rules to crack down on the filing of so-called "zombie debts," insufficiently documented claims for default judgments against consumer debtors.
Judge Lippman wants creditors seeking to collect the debts—some of which may have been sold and resold by third-party credit buyers—to prove the obligations are actually outstanding and owed by those named in collection actions before New York courts will enforce them on behalf of creditors.
This suggests that New York state courts, working in tandem with the state attorney general, hope to tighten requirements affecting collectors of consumer debts in the same way they did with sloppy creditors who sought to foreclose on home mortgages during the recent financial crisis by ignoring best practices and cutting corners.
Under the proposed new rules:
Creditors must submit affidavit establishing prima facie case in support of default judgment. Documentation must name original creditor on the account, provide detailed history of all prior owners of the debt, and give a breakdown of the amount owed by principal, interest, and other charges.
Creditors must submit proof the six-year statute of limitations on the debt has not expired.
Creditors must prove the address used to serve notice on debtor was correct and not considered "unknown" or undeliverable by the U.S. Postal Service.
Judge Lippman noted that many debtors claim to be victims of "sewer service"—the negligent or even fraudulent service of legal papers —and so may be unaware that a creditor is seeking to collect a debt until their bank accounts are frozen or their wages garnished.
In addition to targeting "sewer service" in consumer debt collection actions, Judge Lippman said he also hopes to stop instances of so-called "robo-signing."
"Robo-signing" is the practice where some creditors or their lawyers are said to sign documents needed for foreclosures or default judgments without first reading them or verifying their accuracy. While most creditors act appropriately and do not engage in such unscrupulous practices, consumers need to know the bar will be set higher when default judgments are sought.
"I think it will certainly make plaintiffs a lot more careful about the papers that they put in the court," Judge Lippman said of the new proposals.
The chief judge announced that the rule changes are subject to a 30-day comment period. It is expected that collections attorneys will wish to be heard as well, so that the final rules can fairly address both debtor and creditor concerns and not unfairly favor one side or the other.
For more information concerning the issues raised in this legislative update, or any other bankruptcy-related issue, call Richard Weltman or Michael Moskowitz at (212) 684-7800.
About Weltman & Moskowitz, LLP, A New York and New Jersey Bankruptcy, Business and Creditors' Rights Law Firm: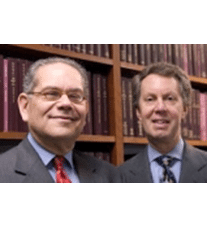 Richard E. Weltman and Michael L. Moskowitz co-founded Weltman & Moskowitz, LLP in 1987. A business, creditor's rights and bankruptcy law firm, Weltman & Moskowitz serves clients throughout New York, Long Island, and New Jersey. The firm concentrates on creditor and lender rights, corporate reorganization, foreclosure, commercial dispute resolution, loan workouts, debt restructuring, shareholder and partnership disputes, business breakups, dissolution, commercial and bankruptcy litigation, and arbitration and mediation. The firm counsels corporations, partnerships, and limited liability companies, and prepares and negotiates many types of leases, secured lending, stockholder, buy-sell, consulting, technology, and joint venture agreements. Michael and Richard may be reached at 212.684.7800, 201.794.7500, or via email at mlm@weltmosk.com or rew@weltmosk.com.