By Richard E. Weltman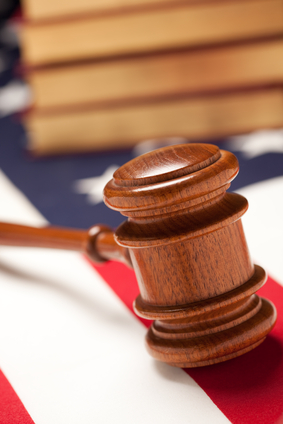 In its recent decision, Hart v. Southern Heritage Bank, 2014 WL 1663029 (6th Cir. April 28, 2014), the Sixth Circuit Court of Appeals determined that the United States Supreme Court's seminal holding in Stern v. Marshall, 131 S. Ct. 2594 (2011) does not preclude a bankruptcy court from issuing final judgments in non-dischargeability challenges under section 523(a)(2)(B) of the Bankruptcy Code.
In Stern v. Marshall, the Supreme Court held that bankruptcy courts, as non-Article III courts, lacked Constitutional authority to enter final judgments on debtor's state law counterclaims. Stern involved "a state law action independent of the federal bankruptcy law and not necessarily resolvable by a ruling on the creditor's proof of claim in bankruptcy." Id. at 2611. Stern highlights the jurisdictional limitations of bankruptcy courts under Article I of the United States Constitution.
In the Sixth Circuit case, Loretta J. Hart filed her chapter 11 case with the United States Bankruptcy Court for the Eastern District of Tennessee. The case was later converted to a chapter 7 liquidation. Southern Heritage Bank ("Bank"), one of Hart's creditors, commenced an adversary proceeding against Ms. Hart pursuant to section 523, objecting to the dischargeability of the debt owed to Bank by Ms. Hart.
The bankruptcy court determined the debt was indeed non-dischargeable, but at first did not enter a money judgment. Bank filed a motion requesting final judgment on its non-dischargeable debt and judgment was thereafter entered. Ms. Hart appealed to the United States District Court for the Eastern District of Tennessee, contending the bankruptcy court lacked Constitutional authority to enter a money judgment under Stern. The district court affirmed the bankruptcy court. Ms. Hart appealed to the Sixth Circuit.
In affirming the bankruptcy court, the Sixth Circuit distinguished Hart from Stern in two ways. Hart, 2014 WL 1663029, at *2. First, unlike Stern, Bank's non-dischargeability claim against Ms. Hart arose in bankruptcy. Id. Second, the Sixth Circuit determined Bank's non-dischargeability claim was resolvable by ruling on Bank's proof of claim in bankruptcy, which was not possible in Stern. Id.
The Sixth Circuit concluded that "because the action at issue stems from the bankruptcy itself [and] would necessarily be resolved in the claims allowance process, Stern does not strip the bankruptcy court of its Constitutional authority to enter a final monetary judgment in this dischargeability action under § 523(a)(2)(B)." Id.
Hart is binding in the Sixth Circuit, which includes all federal courts in Kentucky, Ohio, Michigan, and Tennessee. It is not yet clear whether Hart will be followed by New York and New Jersey federal courts. Nevertheless, the Constitutional scope of bankruptcy court jurisdiction under Stern continues to evolve, and Weltman & Moskowitz expects to follow and report on the impact of future developments upon creditors and debtors.
You are invited to contact Richard Weltman or Michael Moskowitz about your complex bankruptcy jurisdiction issues, including court power to enter money judgments in non-dischargeability actions, and how Hart and Stern will continue to impact which federal judge—sitting in bankruptcy or district court—can best address particular issues.
The author thanks Melissa A. Guseynov, an associate at Weltman & Moskowitz, LLP, for her contributions to this article.
About Weltman & Moskowitz, LLP, A New York and New Jersey Bankruptcy, Business and Creditors' Rights Law Firm: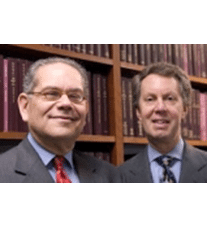 Richard E. Weltman and Michael L. Moskowitz founded Weltman & Moskowitz in 1987 to resolve business, bankruptcy and creditors' rights challenges, but with a better value proposition. Weltman & Moskowitz serves clients in New York, Long Island and New Jersey.
The firm concentrates on lender's rights, corporate insolvency, resolution of commercial disputes, loan workouts and modifications, shareholder and partnership contests, business divorce, dissolution, and business and bankruptcy litigation, arbitration, and mediation of all types. The firm also assists with corporation, partnership, and limited liability company counseling and operation, and preparing and negotiating many kinds of secured lending, leasing, equity, buy-sell, consulting, technology, and joint venture agreements. Michael and Richard may be reached at 212.684.7800, 201.794.7500, or via email at mlm@weltmosk.com or rew@weltmosk.com.