By Michael L. Moskowitz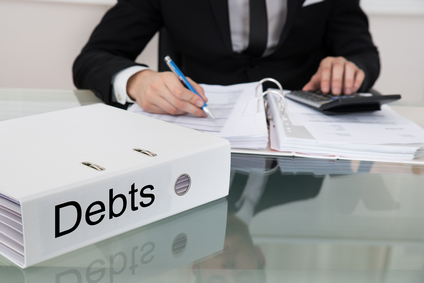 On September 17, 2014, the New York state court administrators announced stricter rules for creditors seeking judgments against consumers in debt collection lawsuits. Applicable only to debt incurred in connection with consumer credit transactions,[1] the new rules are specifically intended to prohibit creditors from collecting a debt: (i) that a consumer has already paid off, (ii) that was not incurred by that particular consumer; and (iii) where the six-year statute of limitations has expired.
The rules, which went into effect on October 1, 2014, mandate that a creditor file additional documentation and affidavits to prove that a debt is valid, disclose any sale or assignments of the debt, and show that the statute of limitations has not yet expired. Third-party debt purchasers must file affidavits from the original creditor, as well as all other intervening creditors in the debt's chain of ownership. In addition, creditors must now provide supplementary notice to the court when commencing a consumer debt collection lawsuit, which will be mailed to the debtor by the court. If the notice is returned undeliverable, no default judgment will be awarded to the creditor. Holders of old debts will be given until July 15, 2015 to file defaults under the current rules, with limited exceptions.
Jonathan Lippman, the Chief Judge of the State of New York, stated that he expects the new rules will significantly decrease cases where abusive and aggressive debt collectors pursue default judgments against consumers based on inadequate or invalid documents. He further clarified that "[i]f you are entitled to a judgment, you should get it. But don't come into court without the requisite gravitas … The courts are all about fairness and having a level playing field. These new rules are to ensure that level playing field."[2]
For more information concerning the issues raised in this legislative update, or any other bankruptcy-related issue, call Richard Weltman or Michael Moskowitz at (212) 684-7800.
[1] A consumer credit transaction does not include debt incurred in connection with, among others, medical services, student loans, auto loans or retail installment contracts.
[2] Joel Stashenko, State Court Adopts Tighter Rules for Debt Collection, N.Y.L.J., September 17, 2014.
About Weltman & Moskowitz, LLP, A New York and New Jersey Bankruptcy, Business and Creditors' Rights Law Firm: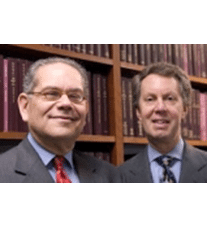 Richard E. Weltman and Michael L. Moskowitz co-founded Weltman & Moskowitz, LLP in 1987. A business, creditor's rights and bankruptcy law firm, Weltman & Moskowitz serves clients throughout New York, Long Island, and New Jersey. The firm concentrates on creditor and lender rights, corporate reorganization, foreclosure, commercial dispute resolution, loan workouts, restructuring, shareholder and partnership disputes, business breakups, dissolution, commercial and bankruptcy litigation, and arbitration and mediation of all types. The firm also assists with corporation, partnership, and limited liability company issues, and prepares and negotiates many types of secured lending, leasing, stockholder, buy-sell, consulting, technology, and joint venture agreements. Michael and Richard may be reached at (212) 684-7800, (201) 794-7500, or via email at mlm@weltmosk.com or rew@weltmosk.com. Melissa A. Guseynov, an associate with the firm, contributed to this article.