By Michael L. Moskowitz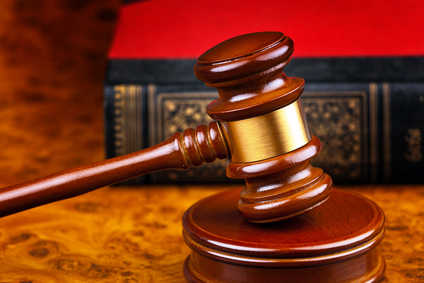 The New York Supreme Court Appellate Division for the Second Department recently clarified that New York's CPLR§ 3408, which requires parties in a residential foreclosure action to participate in a settlement conference, was not applicable where the mortgage collateralized a personal guaranty of a commercial loan to a corporation. Independence Bank v. Valentine, 113 A.D. 3d 62 (2d. Dept 2013).
New York CPLR§ 3408 mandates a settlement conference be held in "any residential foreclosure action involving a home loan." See CPLR 3408(a). New York law defines a "home loan" as one in which among other things: (i) the borrower is a natural person; (ii) the debt is incurred primarily for personal, family or household purposes; (iii) the loan is secured by a mortgage on real property in New York; and (iv) the borrower occupies the property as his or her principal residence. N.Y. RPAPL 1304(5)(b).
In Independence Bank v. Valentine, lender ("Plaintiff") entered into a commercial loan agreement with Roz-Valt Corp. ("Roz-Valt") for $230,000.00 to purchase business machinery and equipment. Independence Bank, 113 A.D.3d at 62. Roselyn Valentine ("Defendant") signed the promissory note as Roz-Valt's president and executed a personal guaranty for the loan. Id. As collateral security for her obligation under the personal guaranty, Defendant provided Plaintiff with a subordinate lien on her primary residence in Queens, New York. Id.
Roz-Valt subsequently defaulted on the loan and Defendant failed to honor her personal guaranty. Id. In the ensuing foreclosure action, Defendant's only defense to Plaintiff's prima facie case was that she was entitled to participate in a foreclosure settlement conference under CPLR 3408. Id.
In affirming the Supreme Court's decision, the Appellate Division explained that "[w]hile it is unfortunate that here, a primary residence may be lost in foreclosure, not everyone under every circumstance is entitled to reap the protections afforded to victims of the mortgage crisis by the New York Legislature pursuant to CPLR 3408." Id.
In this case, Defendant was not eligible to participate in a settlement conference because the loan at issue was not a "home loan." Id. First, the borrower was Roz-Valt, not a natural person. Id. Second, the loan was given for the purpose of purchasing machinery and equipment, not for personal, family or household purposes. Id. Lastly, Defendant used her home to secure her obligations as guarantor of the collateral mortgage, not as the borrower. Id.
This Appellate Division holding illustrates how important it is for lenders to distinguish between commercial and residential mortgage transactions and to meticulously document the specific commercial objectives where applicable. By doing so, lenders can minimize litigation risk and the potential for significant delay if a loan transaction should be mischaracterized as a residential loan. If these issues are of concern to you, contact Michael Moskowitz or Richard Weltman at Weltman & Moskowitz, LLP for experienced guidance and counsel.
About Weltman & Moskowitz, LLP, A New York and New Jersey Bankruptcy, Business and Creditors' Rights Law Firm: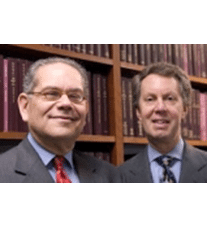 Richard E. Weltman and Michael L. Moskowitz co-founded Weltman & Moskowitz, LLP in 1987. A business, creditor's rights and bankruptcy law firm, Weltman & Moskowitz serves clients throughout New York, Long Island, and New Jersey. The firm concentrates on creditor and lender rights, corporate reorganization, foreclosure, commercial dispute resolution, loan workouts, restructuring, shareholder and partnership disputes, business breakups, dissolution, commercial and bankruptcy litigation, and arbitration and mediation of all types. The firm also assists with corporation, partnership, and limited liability company issues, and prepares and negotiates many types of secured lending, leasing, stockholder, buy-sell, consulting, technology, and joint venture agreements. Michael and Richard may be reached at (212) 684-7800, (201) 794-7500, or via email at mlm@weltmosk.com or rew@weltmosk.com. Melissa A. Guseynov, an associate with the firm, contributed to this article.