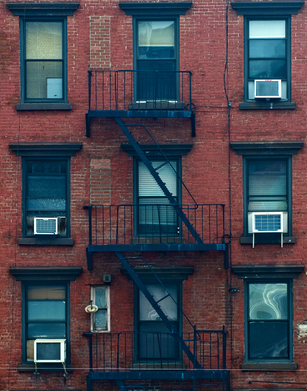 We have reported several times in connection with the chapter 7 case of Mary Veronica Santiago-Monteverde ("Debtor"), an elderly widow, who has resided in a rent-stabilized apartment in New York City since the 1970s. To see the prior articles click here.
In opposition to the efforts of the chapter 7 trustee to sell her rent-stabilized lease to her landlord as an asset of the bankruptcy estate, Debtor claimed the value of the lease constituted a "local public assistance benefit" pursuant to New York Debtor and Creditor Law § 282(2), and as such, was shielded from her creditors. Both the Bankruptcy and District Courts for the Southern District of New York approved the sale. Debtor appealed to the U.S. Court of Appeals for the Second Circuit, which certified certain questions involving state law to the New York Court of Appeals. Oral argument in the case before the New York Court of Appeals was held on October 14, 2014, and a decision is expected before the end of the year.
Attorneys from the New York State Attorney General's Office and the New York City Law Department filed a joint amicus brief, in which they argued that a rent-stabilized lease is not property of the bankruptcy estate that may be sold by a trustee in bankruptcy. Instead, they advocate Debtor's position that the value of the lease is a public benefit that is protected from the reach of creditors.
The city and state officials argued that allowing a sale of the value of the lease poses a significant risk to those individuals with rent-regulated leases, and would permit the systematic evasion of rent-stabilization laws enacted by the city and state. In addition, the state and city attorneys asserted that allowing such a sale would compel households with rent-regulated leases "of which there are nearly one million in New York City – to choose between housing security and the protections of bankruptcy in the event they fall into severe financial distress." They argue in conclusion that this would contradict the "fresh start" that the Bankruptcy Code aims to provide, as well as frustrate the state and local laws that furnish low-income New Yorkers with suitable housing.
Weltman & Moskowitz, LLP will continue to monitor this important decision and post an update when available.
For now, if you are a landlord or tenant grappling with rent-stabilized lease valuation and exemption issues in bankruptcy, Weltman & Moskowitz, LLP can help guide you as the law evolves. Reach out to Richard E. Weltman or Michael L. Moskowitz to learn what can be done to evaluate or possibly even to improve your situation.
About Weltman & Moskowitz, LLP, A New York and New Jersey Bankruptcy, Business and Creditors' Rights Law Firm: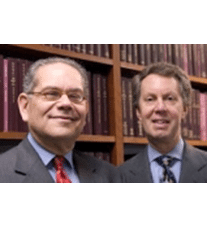 Richard E. Weltman and Michael L. Moskowitz co-founded Weltman & Moskowitz, LLP in 1987. A business, creditor's rights and bankruptcy law firm, Weltman & Moskowitz serves clients throughout New York, Long Island, and New Jersey. The firm concentrates on creditor and lender rights, corporate reorganization, foreclosure, commercial dispute resolution, loan workouts, restructuring, shareholder and partnership disputes, business breakups, dissolution, commercial and bankruptcy litigation, and arbitration and mediation of all types. The firm also assists with corporation, partnership, and limited liability company issues, and prepares and negotiates many types of secured lending, leasing, stockholder, buy-sell, consulting, technology, and joint venture agreements. Michael and Richard may be reached at (212) 684-7800, (201) 794-7500, or via email at mlm@weltmosk.com or rew@weltmosk.com. Melissa A. Guseynov, an associate with the firm, assisted with this article.