We have previously reported on an Eleventh Circuit case entitled Bank of America, N.A. v. David Lamar Sinkfield (No. 13-700), in which the Supreme Court denied Bank of America's petition for certiorari regarding whether section 506(d) of the Bankruptcy Code allows a debtor to remove or strip-off a wholly unsecured—or "underwater"—mortgage lien in chapter 7 bankruptcy. See the original article here.
However, on November 17, 2014, the Supreme Court agreed to review two appeals filed by Bank of America against homeowners who filed Chapter 7 bankruptcies and then sought to "strip off" lender's underwater mortgage liens. In Bank of America v. Caulkett (No. 13-1421) and Bank of America v. Toledo-Cardona (No. 14-163), the Court of Appeals for the Eleventh Circuit ruled in favor of the homeowners, leading to Bank of America's appeals to the Supreme Court.
The Eleventh Circuit's ruling to allow "strip offs" conflicts with rulings by the Fourth, Sixth and Seventh circuits as well as courts in New York, New Jersey and Utah, which concluded that the Supreme Court's ruling in Dewsnup v. Timm, 502 U.S. 410 (1992), controls the issue. Dewsnup held that section 506(d) does not permit a chapter 7 debtor to strip off a mortgage lien to the property's fair market value. It has also been construed as prohibiting the strip-off of underwater mortgages.
While the Second Circuit has not ruled directly on the issue, the United States District Court for Eastern District of New York, in Wachovia v. Smoot, held that a chapter 7 debtor may not strip off an underwater junior mortgage under section 506(d) of the Bankruptcy Code. Wachovia v. Smoot, 478 B.R. 555 (E.D.N.Y. 2012).
The Supreme Court's decision to grant certiorari means this divisive issue will now be resolved. The Justices will likely hear oral arguments on the cases in early 2015.
Weltman & Moskowitz, LLP will continue to monitor this important topic and keep clients and colleagues informed.
About Weltman & Moskowitz, LLP, A New York and New Jersey Bankruptcy, Business and Creditors' Rights Law Firm: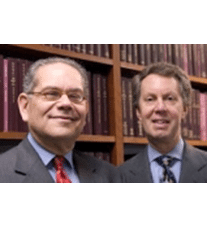 Richard E. Weltman and Michael L. Moskowitz co-founded Weltman & Moskowitz, LLP in 1987. Weltman & Moskowitz serves clients throughout New York, Long Island, New Jersey, and beyond. The firm concentrates on creditors' and lenders' rights, corporate reorganization, adversary proceeding litigation, resolution of commercial disputes, loan workouts and modifications, shareholder and partnership disputes, business divorce, dissolution, bankruptcy and commercial state and federal court litigation, arbitration, and mediation of all types. The firm also assists with corporation, partnership, and limited liability company governance, and preparing and negotiating many types of secured lending, leasing, shareholder, partnership buy-sell, consulting, technology, and joint venture agreements. Michael and Richard may be reached at (212) 684-7800, (201) 794-7500, or at mlm@weltmosk.com or rew@weltmosk.com. Melissa A. Guseynov, an associate with the firm, assisted with the preparation of this article.