By Michael L. Moskowitz
A long journey has finally come to an end for Mary Veronica Santiago-Monteverde ("Debtor"), an elderly widow, who has resided in a Manhattan rent-stabilized apartment for more than 40 years. We have reported previously on Debtor's opposition to her chapter 7 trustee's efforts to sell her rent-stabilized lease to her landlord as a so-called asset of the bankruptcy estate.
Earlier this year, in an appeal from a federal district court opinion upholding the trustee's right to sell the below-market lease to Debtor's landlord as an estate asset (while permitting Debtor to remain in the apartment during her lifetime with all of the rent-stabilization benefits she was entitled to), the United States Court of Appeals for the Second Circuit asked the New York State Court of Appeals to decide whether a debtor's interest in a rent-stabilized lease could be exempted from a bankruptcy estate as a "local public assistance benefit" pursuant to New York Debtor and Creditor Law § 282(2).
On November 20, 2014, in a 5-2 decision, New York's highest court resolved the dispute, ruling that a debtor-tenant's interest in a rent-stabilized lease indeed constitutes a "public assistance benefit," and could not be sold as an estate asset. In re Santiago-Monteverde, 2014 WL 6473698 (Nov. 20, 2014). Explaining that the rent-stabilization program contains all of the qualities of a local public assistance benefit, the Court noted that the "uncommon regulatory program reflects the legislative intent to create a benefit for certain individuals who fall below certain income or rent thresholds, based upon the Legislature's conclusion that there is a continuing housing emergency." Id. Two justices dissented, finding that the majority ruling was contrary to the common meaning of "public assistance benefit."
As a result of this ruling, New York City residents with rent-stabilized leases have one less thing to worry about when making their decision whether to seek bankruptcy relief.
Weltman & Moskowitz, LLP will continue to monitor this important topic and keep clients and colleagues informed.
About Weltman & Moskowitz, LLP, A New York and New Jersey Bankruptcy, Business and Creditors' Rights Law Firm: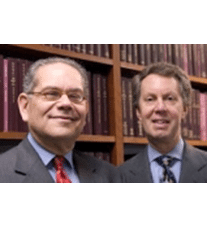 Richard E. Weltman and Michael L. Moskowitz co-founded Weltman & Moskowitz, LLP in 1987. Weltman & Moskowitz serves clients throughout New York, Long Island, New Jersey, and beyond. The firm concentrates on creditors' and lenders' rights, corporate reorganization, adversary proceeding litigation, resolution of commercial disputes, loan workouts and modifications, shareholder and partnership disputes, business divorce, dissolution, bankruptcy and commercial state and federal court litigation, arbitration, and mediation of all types. The firm also assists with corporation, partnership, and limited liability company governance, and preparing and negotiating many types of secured lending, leasing, shareholder, partnership buy-sell, consulting, technology, and joint venture agreements. Michael and Richard may be reached at (212)684-7800, (201)794-7500, or at (212) 684-7800, (201) 794-7500, or at mlm@weltmosk.com or rew@weltmosk.com. Melissa A. Guseynov, an associate with the firm, assisted with the preparation of this article.