By Michael L. Moskowitz
In December 2014, the Chief U.S. Bankruptcy Judge for the Southern District of New York, Cecelia Morris, handed a setback to lenders (In re Weidenbenner, Bankr. S.D.N.Y., No. 14-35443, 12/12/14), when she concluded a financial institution violates the automatic stay imposed upon the filing of a chapter 7 petition pursuant to 11 U.S.C. §362, simply by freezing a debtor's bank account where it turns out no right of setoff exists.
The per se rule imposed by Judge Morris is contrary to a prior Ninth Circuit Court of Appeals decision which found no stay violation resulting from a similar bank freeze. Although both cases challenged Wells Fargo, the results were vastly different.
Wells Fargo presented its corporate policy of freezing bank accounts with funds in excess of $5,000 when the depositor files a chapter 7 bankruptcy petition regardless of whether a right of setoff exists. Had a debtor actually owed money to Wells Fargo, no stay violation would have existed based upon the Supreme Court's ruling in Citizens Bank of Maryland v. Strumpf, 516 U.S. 16 (1995). However, that was not the case in Weidenbenner or the Ninth Circuit case.
Judge Morris reasoned that freezing a debtor's bank account violates the automatic stay as soon as the creditor exercises control over estate property. Wells Fargo contended, and the Ninth Circuit previously agreed, the duty to turn over estate property under 11 U.S.C. §542 created an exception to the automatic stay provisions of section 362. Finding no authority or mandate under the Bankruptcy Code, nor a court order or request by the chapter 7 trustee, Judge Morris determined that freezing the bank account was an impermissible exercise of control over debtor's property and awarded debtor its costs and attorney's fees under section 362(k) of the bankruptcy code.
While the reasoning in both cases was different, the takeaway is that financial institutions should consult with experienced bankruptcy attorneys before freezing a debtor/depositor's account. By consulting with bankruptcy counsel, the lender will know the state of the law in its local jurisdiction. By doing so, lender will avoid the surprising results Wells Fargo suffered here. The attorneys at Weltman & Moskowitz help lenders and debt collectors make informed decisions every day. Risk assessment regarding debtor-creditor matters is part of what we do so that our clients can avoid costly and embarrassing blunders.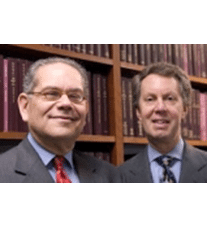 About Weltman & Moskowitz, LLP, A New York and New Jersey Business, Bankruptcy, and Creditors' Rights Law Firm:
Founded in 1987, Weltman & Moskowitz, LLP is a highly regarded business law firm concentrating on creditors' rights, bankruptcy, foreclosure, and business litigation. Michael L. Moskowitz, a partner with the firm, focusing on business and bankruptcy litigation, as well as corporate counseling, M&A, and transactional matters. Michael can be reached at (212) 684-7800, (201)794-7500 or mlm@weltmosk.com.