By Michael L. Moskowitz and Melissa A. Guseynov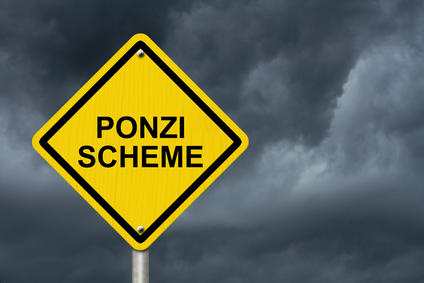 We have previously reported on Thomas Petters' $3.5 billion Ponzi scheme and the resultant "claw back" lawsuits currently pending in the Minnesota bankruptcy court. Read that report here.
In Ponzi scheme clawback litigation, a trustee, receiver or creditor will often utilize the Ponzi scheme "presumption" to prove the fraudulent intent of a transferor in connection with fraudulent transfer claims by establishing that the debtor operated a Ponzi scheme, and that the transfers at issue were made in furtherance of that scheme. In particular, the Ponzi scheme presumption proves that, among other things, the person or entity running the scheme had actual intent to defraud investors.
In a recent case, Finn v. Alliance Bank, et al., the Minnesota Supreme Court ruled that the so-called Ponzi scheme presumption does not apply to causes of action brought under the Minnesota Uniform Fraudulent Transfer Act ("MUFTA"). The Court observed that MUFTA requires a creditor to prove the elements of a fraudulent transfer with respect to each transfer rather than relying on a presumption related to the form of the transferring entity. However, a plaintiff may still rely on various "badges of fraud" to prove a debtor made a transfer with actual fraudulent intent.
In determining the precedential value of the Finn case, it is important to note that it only applies to fraudulent transfer claims brought under MUFTA and not to causes of action commenced under the Bankruptcy Code or the fraudulent transfer statutes of other states, including New York's Debtor Creditor Law.
In fact, the Ponzi scheme presumption is alive and well in New York, and has been utilized and confirmed as viable by Bankruptcy Court Judges in recent cases with respect to fraudulent transfer causes of action under the Bankruptcy Code and New York state law. See e.g., In re: Janitorial Close-Out City Corp., 2013 WL 492375, at *5 (Bankr. E.D.N.Y. Feb. 8, 2013) (stating that transfers from debtors while operated as a Ponzi scheme give rise to the legal presumption that they were made with actual intent to defraud creditors).
Weltman & Moskowitz will continue to monitor the application of the Ponzi scheme presumptions in fraudulent transfer cases in both state and federal courts as well as the implication of the Finn decision on the Petters adversary proceedings. We will continue to keep our clients and colleagues informed.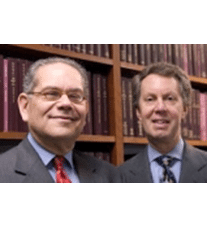 About Weltman & Moskowitz, LLP, a New York and New Jersey Business, Bankruptcy, and Creditors' Rights Law Firm:
Founded in 1987, Weltman & Moskowitz, LLP is a highly regarded business law firm concentrating on creditors' rights, bankruptcy, foreclosure, and business litigation. Michael L. Moskowitz, a partner with the firm, focuses his practice on business and bankruptcy litigation, as well as creditor's rights, foreclosure, adversary proceeding litigation, corporate counseling, M&A, and transactional matters. Michael can be reached at (212) 684-7800, (201)794-7500 or mlm@weltmosk.com. Melissa A. Guseynov is an associate of the firm.