Bullard v. Blue Hills Bank
Orders Denying Bankruptcy Plan Confirmation
are Not Final Orders for Purposes of Appeal
By Richard E. Weltman and Melissa A. Guseynov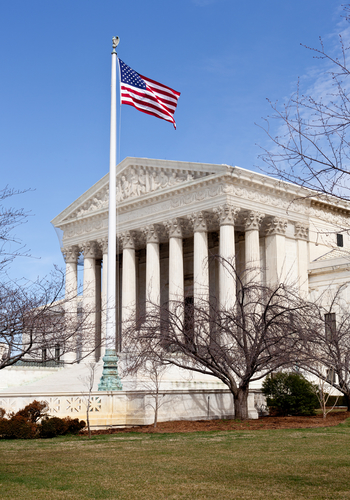 This term, in Bullard v. Blue Hills Bank, the United States Supreme Court unanimously decided that orders denying plan confirmation do not constitute final orders from which an appeal may be immediately taken as a matter of right. The decision resolves a significant circuit split and may shift the balance of power in bankruptcy cases against debtors seeking to confirm plans and emerge from the bankruptcy process on their own terms.
The debtor, Louis Bullard, filed his third amended Chapter 13 plan wherein he sought to pay his creditors over 60 months. Blue Hills Bank, Bullard's mortgage lender, objected and the Massachusetts bankruptcy court denied confirmation, although provided Bullard with leave to amend.
Following the denial of confirmation, rather than file a fourth amendment, Bullard appealed first to the Bankruptcy Appellate Panel ("BAP") for the First Circuit, then to the First Circuit Court of Appeals, and finally to the Supreme Court. Chief Justice Roberts, writing for the Court, focused on the meaning of finality in bankruptcy proceedings. Because bankruptcy cases involve many individual and disparate controversies, determining when an order is final can itself be complicated. The Court noted that the rules of finality in bankruptcy are those that "dispose of discrete disputes within the larger case." This distinction is relevant in that final orders are immediately appealable as a matter of right, while interlocutory orders are appealable only in particular situations.
Bullard had argued that an order denying or confirming a plan should be immediately appealable, as every judicial review of a proposed plan constitutes a separate proceeding. In contrast, Blue Hills Bank argued that the overall plan process constitutes the separate proceeding, and that "[a]n order denying confirmation is not final, so long as it leaves the debtor free to propose another plan." See In re Bullard, 752 F.3d 483, 486-90 (1st Cir. 2014)
In agreeing with the mortgage lender, the unanimous Court ruled that "only plan confirmation—or case dismissal—alters the status quo and fixes the rights and obligations of the parties." In contrast, if the bankruptcy court denies confirmation, a debtor may propose a new plan, and the automatic stay remains in place, preserving the parties' rights and obligations.
Although the decision focuses on an order denying confirmation of a plan in a Chapter 13 case, the parties' arguments and the holding's broad discussion of finality and appealability in bankruptcy cases suggests that the ruling may eventually be extended to Chapter 11 cases. So while the issues of appealability of orders denying Chapter 13 plan confirmation has been squarely decided, only time will tell if Bullard will fully resolve the corresponding question for corporate or individual Chapter 11 debtors pursuing reorganization or liquidation through Chapter 11.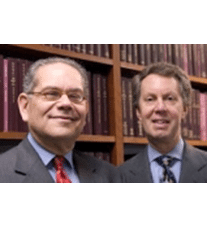 About Weltman & Moskowitz, LLP, A New York and New Jersey Business, Bankruptcy, and Creditors' Rights Law Firm: Founded in 1987, Weltman & Moskowitz, LLP is a highly regarded business law firm concentrating on creditors' rights, bankruptcy, foreclosure, and business litigation. Michael L. Moskowitz, a partner with the firm, focuses his practice on business and bankruptcy litigation, as well as creditor's rights, foreclosure, adversary proceeding litigation, corporate counseling, M&A, and transactional matters. Michael can be reached at (212) 684-7800, (201)794-7500 or mlm@weltmosk.com. Melissa A. Guseynov is an associate of the firm.