By Richard E. Weltman and Melissa A. Guseynov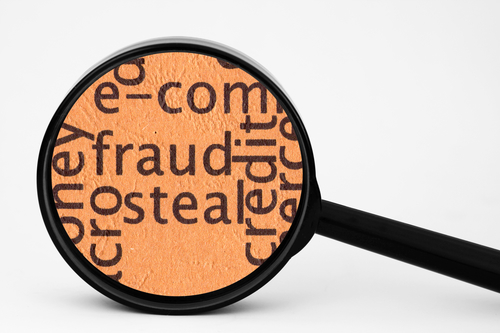 The United States Supreme Court has been asked to resolve another split among the circuit courts assessing fraud in consumer bankruptcy cases. At issue is whether debtors in chapter 7 and chapter 13 cases can have their debt discharges blocked under section 523(a)(2)(A) of the bankruptcy code, following pre-petition efforts to transfer assets away from creditors without directly misleading them. The First and Seventh Circuit Courts of appeal have both issued holdings that directly conflict with a recent ruling by the Fifth Circuit. The Second Circuit has not directly addressed whether a court may find "actual fraud" absent a specific finding of misrepresentation by a debtor.
Section 523(a)(2)(A) excepts from discharging any debt "for money, property, services, or an extension, renewal, or refinancing of credit, to the extent obtained by … false pretenses, a false representation, or actual fraud." 11 U.S.C. § 523(a)(2)(A). In re Ritz, the Fifth Circuit held that an actual misrepresentation by the debtor is a necessary prerequisite to show "actual fraud" under section 523(a)(2)(A). In re Ritz, 787 F.3d 312, 321 (5th Cir. 2015). Because the parties agreed the record in Ritz contained no evidence of any false representation, the court refused to bar the discharge of the debt at issue. The creditor, Husky International Electronics, Inc., filed a certiorari petition for review by the Supreme Court on July 31, 2015.  
Ritz directly conflicts with a First Circuit decision, In re Lawson, 791 F.3d 214 (1st Cir. 2015), and a Seventh Circuit decision, McClellan v. Cantrell, 217 F.3d 890 (7th Cir. 2000). In re Lawson, the First Circuit held that "actual fraud" under section 523 includes the knowing and intentional receipt of a fraudulent transfer. The debtor, Carrie D. Lawson, filed a certiorari petition on July 24, 2015. Ms. Lawson is seeking to keep $80,000 she received from her father.
In Husky's case, the Fifth Circuit held that merely moving money around to avoid creditor reach, without more, is insufficient to establish fraud under section 523(a)(2)(A). In its petition, Husky argues Ritz upheld transfers of nearly $164,000 in goods for which debtor failed to pay Husky, and "creates a roadmap for dishonest debtors to cheat creditors through deliberate fraudulent transfer schemes, and then to escape liability through discharge in bankruptcy."
Like Lawson, the Seventh Circuit in McClellan found that a debt may be non-dischargeable under section 523(a)(2)(A) without the debtor having made any specific misrepresentation, opining that "[f]raud is a generic term, which embraces all the multifarious means which human ingenuity can devise and which are resorted to by one individual to gain an advantage over another by false suggestions or by the suppression of the truth."  McClellan, 217 F.3d at 893.   
The need to predict section 523(a)(2)(A) outcomes can be important to debtors and creditors in consumer bankruptcy cases, and "is often dispositive as to whether certain debts are discharged in bankruptcy," according to Ms. Lawson's petition.
Count on Weltman & Moskowitz to continue to report on Ritz and Lawson. Whether or not the Supreme Court grants certiorari to resolve the circuit split, these holdings will not be the final word on the issue in the Second and Third Circuits. We plan to keep clients and colleagues informed of the developing impact to creditors and debtors.  
In addition to adversary proceeding challenges for fraud, there are many other strategies available to creditors in bankruptcy proceedings. Contact us if you'd like help with your particular challenge.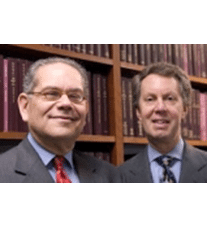 About Weltman & Moskowitz, LLP, A New York and New Business, Bankruptcy, and Creditors' Rights Law Firm:
Founded in 1987, Weltman & Moskowitz, LLP is a highly regarded business law firm concentrating on creditors' rights, bankruptcy, foreclosure, and business litigation. Richard E. Weltman, a partner with the firm, focuses his practice on business and bankruptcy litigation, as well as shareholder disputes, creditors' rights, foreclosure, adversary proceeding litigation, corporate counseling, M&A, and transactional matters. Richard can be reached at (212) 684-7800, (201)794-7500 or rew@weltmosk.com. Melissa A. Guseynov is an associate of the firm.