By Michael L. Moskowitz and Melissa A. Guseynov
In a recent decision of relevance to lenders, Garfield v. Ocwen Loan Servicing, LLC ("Ocwen"), 2016 WL 26631 (2d Cir. Jan. 4, 2016), the Court of Appeals for the Second Circuit held that a debtor may commence a lawsuit to dispute a lender's collection practices under the Fair Debt Collection Practices Act ("FDCPA") after receiving a discharge in bankruptcy.  
In this case, Donna Garfield ("Debtor") defaulted on her home mortgage loan and subsequently filed for Chapter 13 relief in the United States Bankruptcy Court for the Western District of New York. Debtor repaid her pre-petition mortgage arrears to Ocwen through her Chapter 13 Plan. Upon completion of her plan, Debtor received a discharge of her personal liability to Ocwen in August 2013. Thereafter, Debtor agreed to pay the mortgage lender $938 per month to prevent foreclosure. Debtor defaulted after making one monthly payment. Ocwen sent Debtor delinquency notices that, among other things, reflected mortgage arrears for her post-bankruptcy monthly payments and mortgage loan arrears that had been discharged.
In July 2014, Debtor filed a complaint in the United States District Court for the Western District of New York alleging that Ocwen's attempt to collect on the discharged debt violated several provisions of the FDCPA. Debtor also alleged that Ocwen violated the FDCPA in the manner it attempted to collect the post-bankruptcy monthly payments, including a claim that Ocwen communicated with her without providing a "mini-Miranda" warning as required by section 1692e(11) of the FDCPA. The District Court dismissed the complaint, determining that the Bankruptcy Code precluded Debtor's FDCPA claims.
Judge Jon O. Newman, writing for a unanimous Second Circuit, agreed with Debtor that the Bankruptcy Code does not broadly repeal the FDCPA for purposes of FDCPA claims based on conduct that would constitute alleged violations of the bankruptcy discharge injunction. Judge Newman explained that "[n]o irreconcilable conflict exists between the post-discharge remedies of the Bankruptcy Code and the FDCPA." Id. at * 3. The Court further distinguished this case from a 2010 Second Circuit case, Simmons v. Roundup Funding, LLC, 622 F.3d 93 (2d. Cir. 2010), where the Court held that FDCPA lawsuits are barred while bankruptcy proceedings are pending, noting that debtors don't need the help of the FDCPA while under the protection of the bankruptcy court. Here, the FDCPA claims were brought after the discharge, "the context [the Court] explicitly distinguished in Simmons." Id.
The Second Circuit thus concluded the Bankruptcy Code: (i) does not repeal the FDCPA for purposes of FDCPA claims based on conduct constituting alleged violations of the discharge injunction; and (ii) does not impliedly repeal specific provisions of the FDCPA. Id. at * 4.
Garfield underscores the important relationship between the FDCPA and the Bankruptcy Code. However, this decision provides clear authority for discharged debtors to bring FDCPA claims against lenders in district court. Thus, it is wise for creditors to confer with experienced bankruptcy and foreclosure counsel in order to avoid a post-discharge or other FDCPA violation. Call Weltman & Moskowitz at (212) 684-7800, (201) 794-7500 or email Richard E. Weltman or Michael Moskowitz to discuss any concerns.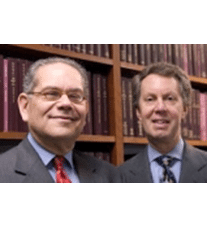 About Weltman & Moskowitz, LLP, A New York and New Jersey Business, Bankruptcy, and Creditors' Rights Law Firm:
Founded in 1987, Weltman & Moskowitz, LLP is a highly regarded business law firm concentrating on creditors' rights, bankruptcy, foreclosure, and business litigation. Michael L. Moskowitz, a partner with the firm, focuses his practice on business and bankruptcy litigation, as well as creditor's rights, foreclosure, adversary proceeding litigation, corporate counseling, M&A, and transactional matters. Michael can be reached at (212) 684-7800, (201)794-7500 or mlm@weltmosk.com. Melissa Guseynov is an associate of the firm.