By Michael L. Moskowitz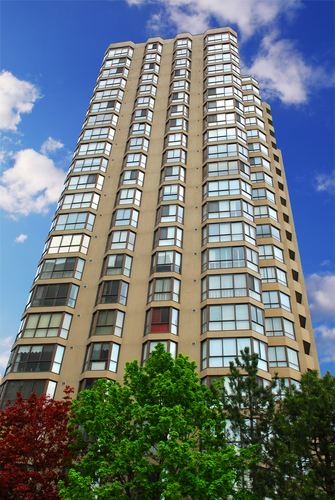 Post-petition claims of condominium associations for common charges have always held a protected status when a consumer debtor files for bankruptcy relief. Under 11 U.S.C. §523 (a)(16), as amended in 2005, chapter 7 debtors who retain legal, equitable and/or possessory ownership interest in their condominium unit remain liable for post-petition condominium charges.
The United States District Court for the District of New Jersey recently extended these protections even further. District Judge Frieda Wolfson reversed and remanded a New Jersey bankruptcy court decision which had allowed debtors, Mark and Ronda Rones, to "cram-down" and "strip off" a condominium lien in Whispering Woods Condominium Association v. Rones, 15-4271 (D.N.J. Feb. 17, 2016).
The chapter 13 debtors owned a residential condominium unit at Whispering Woods Condominium Association, Inc. ("Association"). The Association properly recorded liens for unpaid common charges on the Rones' unit in March 2013 and January 2014. On December 14, 2014, the Rones' filed for relief from their creditors under chapter 13. Their chapter 13 plan sought to limit the Association's claims to six months of pre-petition common charges consistent with the New Jersey Condominium Act ("Act") due to the lack of equity in the unit above the first mortgagee's claim. Debtors argued that because there was no equity in their unit, they could treat the remaining amounts secured by the Association's liens as unsecured, cram-down the lien balance, and strip off the lien.
The bankruptcy court overruled the Association's objection to confirmation, holding that except for six months of assessments entitled to statutory priority under the Act, the remainder of the lien could be eliminated by the plan. The Association appealed and the District Court reversed. Judge Wolfson held that the bankruptcy court misinterpreted the Act's limited "super-priority" for assessment liens as being for payment purposes only and not changing the priority of the lien itself. Instead, the district court ruled the Association's lien had a limited priority over debtors' mortgage, which made it partially secured by a security interest in debtors' principal residence. It accordingly could not be stripped off or crammed down under section 1322 of the Bankruptcy Code.
Simply put, condominium owners in New Jersey are now on notice to pay all delinquent charges perfected by a pre-petition lien filing notwithstanding a subsequent chapter 13 filing. This is an important win for condominium associations in New Jersey. Moreover, Rones underscores the importance of recording and updating liens by condominium associations. Weltman & Moskowitz can assist condominium and homeowner associations with any type of bankruptcy or foreclosure challenge. Call Weltman & Moskowitz at (212) 684-7800, (201) 794-7500, or email Richard E. Weltman or Michael Moskowitz today with your questions.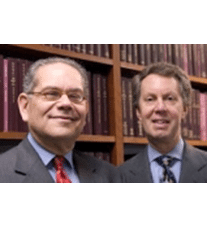 About Weltman & Moskowitz, LLP, A New York and New Jersey Business, Bankruptcy, and Creditors' Rights Law Firm:
Founded in 1987, Weltman & Moskowitz, LLP is a highly regarded business law firm concentrating on creditors' rights, bankruptcy, foreclosure, and business litigation. Richard E. Weltman, a partner with the firm, focuses his practice on commercial and bankruptcy litigation, as well as creditor's rights, foreclosure, adversary proceeding and clawback litigation, corporate counseling, M&A, and transactional matters. Michael can be reached at (212) 684-7800, (201)794-7500 or mlm@weltmosk.com.