By Michael L. Moskowitz and Melissa A. Guseynov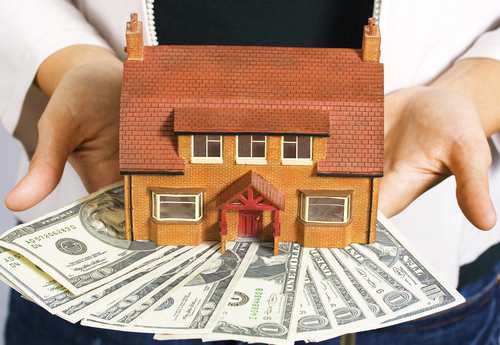 We previously reported on In re Sherwood, a Southern District of New York bankruptcy decision, wherein the court held a debtor could not confirm a chapter 13 plan over a lender's objection where the plan would vest title to surrendered property in the mortgagee without its consent. See In re Sherwood, 2016 WL 355520, at * 7 (Bankr. S.D.N.Y. Jan. 28, 2016).
In a recent appeal of a bankruptcy court decision, the District Court for the Eastern District of New York agreed with In re Sherwood and other "persuasive authority," in confirming that a secured creditor's rights under the Bankruptcy Code are "impermissibly compromised by a Chapter 13 plan that provides for non-consensual" vesting of collateral. HSBC Bank USA, N.A. v. Zair, 2016 WL 1448647, at * 1 (E.D.N.Y. April 12, 2016).
In this most recent case, Debtors' second amended chapter 13 plan ("Plan") provided Debtors would surrender certain abandoned residential property to HSBC Bank USA, N.A. ("HSBC") in full satisfaction of the secured portion of HSBC's mortgage loan, and that upon confirmation of the Plan, title to the property would vest with HSBC. HSBC objected, stating among other things, that the Plan improperly imposed an ownership interest in the property for which it did not bargain. The Bankruptcy Court confirmed Debtors' Plan and HSBC appealed the decision.
Pursuant to section 1322(b) of the Bankruptcy Code, a plan may, among other things, provide "for the payment of all or a part of a claim against the debtor from property of the estate or property of the debtor," and "for the vesting of property of the estate, on confirmation of the plan or at a later time, in the debtor or in any other entity."  11 U.S.C. §1322(b)(8) and (9). Furthermore, Section 1325 of the Bankruptcy Code describes the requirements for confirmation of a chapter 13 plan, including that a plan may be confirmed only if one of the following conditions is satisfied with respect to each allowed secured claim: (i) the creditor accepted the plan; (ii) the plan provides for the collateral to be surrendered; or (iii) the plan provides for "cram down" of the claim. See 11 U.S.C. §1325(a)(5).
In his decision, Judge Spatt clarified the important differences between the terms "surrender" and "vest," explaining that surrendering property does not transfer ownership, but merely renders the collateral available to the secured creditor. In contrast, vesting is "a more 'consequential event' than surrender" and includes transferring title to the collateral. Id. at * 3-4 (internal citations omitted). Citing to In re Sherwood, Judge Spatt noted that although secured creditors often want to enforce their rights to collateral immediately after it has been surrendered in a Chapter 13 plan, they also have a right to do nothing to recover their collateral.
After examining applicable case law from across the country, Judge Spatt concluded that the "right of HSBC to control its own remedies respecting [the property]… cannot be subordinated to the Debtors' interest in achieving a fresh start in bankruptcy."  Id. at * 12. Accordingly, Judge Spatt vacated the Bankruptcy Court's confirmation order and remanded the matter for further proceedings.
Although the Court decided in favor of the mortgage lender, the decision illustrates the importance of making a timely objection to a plan that proposes to surrender property and vest title to a lender that does not want title to such property. The takeaway is secured creditors need to be vigilant in reviewing chapter 13 plans and filing timely objections to plan confirmation.
We can assist lenders in determining how best to address their rights in a chapter 13 case, as well as other bankruptcy challenges they may face. Weltman & Moskowitz will continue to follow and report on this issue and we will keep clients and colleagues informed of the developing impact to lenders and borrowers.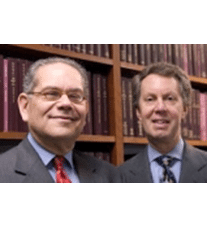 About Weltman & Moskowitz, LLP, A New York and New Jersey Business, Bankruptcy, and Creditors' Rights Law Firm:
Founded in 1987, Weltman & Moskowitz, LLP is a highly regarded business law firm concentrating on creditors' rights, bankruptcy, foreclosure, and business litigation. Richard E. Weltman, a partner with the firm, focuses his practice on commercial and bankruptcy litigation, as well as creditor's rights, foreclosure, adversary proceeding and clawback litigation, corporate counseling, M&A, and transactional matters. Michael can be reached at (212) 684-7800, (201)794-7500 or mlm@weltmosk.com. Melissa Guseynov is an associate of the firm.