By Michael L. Moskowitz and Melissa A. Guseynov
On March 11, 2016, the Court of Appeals for the Seventh Circuit held that a tenant debtor's pre-petition lease termination may be voidable as a fraudulent conveyance or a preferential transfer in the tenant's subsequent bankruptcy case. In re Great Lakes Quick Lube LP, 816 F.3d 482 (7th Cir. 2016).
In this case, fifty-two days prior to filing for bankruptcy protection, Great Lakes Quick Lube LP ("Debtor"), surrendered two profitable commercial leases to its landlord for various business-related purposes. Following Debtor's chapter 11 filing, its official committee of unsecured creditors commenced an adversary proceeding seeking to void the lease terminations, arguing the lease terminations were either preferential or fraudulent transfers. After trial, the Bankruptcy Court ruled in favor of Debtor holding, among other things, that the lease terminations did not constitute transfers. The decision was directly appealed to the Seventh Circuit.
On appeal, Debtor argued the leases were abandoned, not transferred. However, in an opinion written by Judge Posner, the Seventh Circuit reversed the Bankruptcy Court's ruling, reasoning the Bankruptcy Code's broad definition of "transfer" includes the parting by Debtor of its interests in the leaseholds. Judge Posner also made an important distinction between the value of the leases, to which creditors may be entitled, and the leases themselves, which cannot be transferred pursuant to section 365(c)(3).
This decision is significant for landlords as it encourages trustees and creditors' committees to commence adversary proceeding litigation when a debtor terminates a lease pre-petition. Landlords need to know the potential value of a leasehold interest prior to terminating a lease with a distressed tenant, as they could face liability for the value of the lease in a subsequent bankruptcy proceeding.
Weltman & Moskowitz will continue to follow and report on this issue and we will keep our clients and colleagues informed on the impact this may have upon landlords and lessees.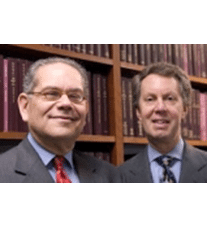 About Weltman & Moskowitz, LLP, A New York and New Jersey Business, Bankruptcy, and Creditors' Rights Law Firm:
Founded in 1987, Weltman & Moskowitz, LLP is a highly regarded business law firm concentrating on creditors' rights, bankruptcy, foreclosure, and business litigation. Michael L. Moskowitz, a partner with the firm, focuses his practice on business and bankruptcy litigation, as well as creditor's rights, foreclosure, adversary proceeding litigation, corporate counseling, M&A, and transactional matters. Michael can be reached at (212) 684-7800, (201)794-7500 or mlm@weltmosk.com. Melissa Guseynov is an associate of the firm.