By Michael L. Moskowitz and Melissa A. Guseynov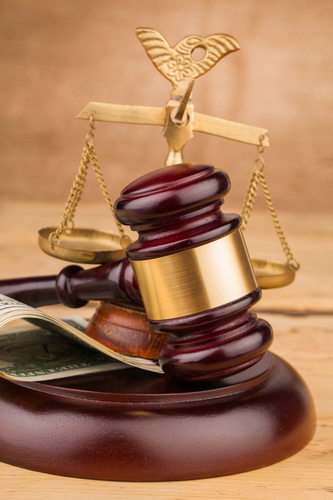 We've previously covered the interplay between the Bankruptcy Code and Fair Debt Collection Practices Act ("FDCPA"). Recent litigation has focused on debtor challenges to time-barred proofs of claim. This has resulted in conflicting statutory interpretation. In a recent decision, the United States Court of Appeals for the Eleventh Circuit held that debt collectors, defined as a type of creditor under the FDCPA, may face FDCPA liability for knowingly filing a time-barred proof of claim in a bankruptcy case. Johnson v. Midland Funding, LLC, 2016 WL 2996372 (May 24, 2016).
Johnson involved two consolidated actions in which creditors filed stale proofs of claim against different chapter 13 debtors. Debtors sued, alleging FDCPA violations for unfair, deceptive, or misleading representation or means in connection with the filing of time-barred claims with the bankruptcy court. See 15 U.S.C § 1692e. The United States District Court for the Southern District of Alabama dismissed the FDCPA suit. At another time, the same district court granted creditor's motion for judgment on the pleadings. Both cases were consolidated for appeal purposes.
The Eleventh Circuit first recognized that the Bankruptcy Code permits creditors to file proofs of claim that may be time-barred by the statute of limitations. Nevertheless, if a "debt collector," as defined in the FDCPA, knowingly files a stale proof of claim in a debtor's bankruptcy case, the debt collector exposes itself to a potential FDCPA claim. FDCPA defines a "debt collector" as "any person who … regularly collects or attempts to collect, directly or indirectly, debts owed or due or asserted to be owed or due another." 15 U.S.C. § 1692a(6). The Eleventh Circuit determined that "debt collectors" are a "narrow subset of the universe of creditors who might file proofs of claim" in a consumer bankruptcy case and must face the consequences when filing a misleading or unfair claim.  
Johnson makes clear the FDCPA and Bankruptcy Code are not in "irreconcilable conflict." Rather, they differ in their "scopes, goals, and coverage, and can be construed together in a way that allows them to coexist." Id. In fact, Johnson holds that the FDCPA "easily lies over the top of the Code's regime, so as to provide an additional layer of protection against a particular kind of creditor."  
In contrast to Johnson, the Second Circuit (New York, Connecticut, Vermont) has found the FDCPA does not allow a debtor to commence a challenge during the pendency of the bankruptcy case. See Simmons v. Roundup Funding, LLC, 622 F.3d 93 (2d Cir.2010). In Simmons, the Second Circuit explained that "[t]he FDCPA is designed to protect defenseless debtors" and there is simply no need to safeguard debtors while they are already under bankruptcy court protection. See also In re Jacques, 416 B.R. 63 (Bankr. E.D.N.Y. 2009) (holding creditor's filing of stale proof of claim does not violate FDCPA; reasoning that debtor's allegations could be adequately addressed by Bankruptcy Code's claims adjudication process).
Johnson underscores that attention must be paid when the FDCPA and Bankruptcy Code come together. It is wise to confer with experienced bankruptcy counsel before filing what might turn out to be an objectionable proof of claim. By doing so, creditors can assess the risk of a FDCPA contest in cases where the facts and law permit it. To review and consider particular FDCPA collection issues in bankruptcy, reach out to Richard E. Weltman or Michael Moskowitz for a fresh perspective.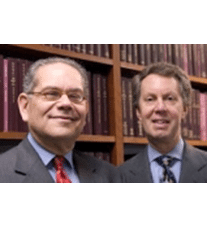 About Weltman & Moskowitz, LLP, A New York and New Jersey Business, Bankruptcy, and Creditors' Rights Law Firm:
Founded in 1987, Weltman & Moskowitz, LLP is a highly regarded business law firm concentrating on creditors' rights, bankruptcy, foreclosure, and business litigation. Michael L. Moskowitz, a partner with the firm, focuses his practice on business and bankruptcy litigation, as well as creditor's rights, foreclosure, adversary proceeding litigation, corporate counseling, M&A, and transactional matters. Michael can be reached at (212) 684-7800, (201)794-7500 or mlm@weltmosk.com. Melissa Guseynov is an associate of the firm.