By Michael L. Moskowitz and Melissa A. Guseynov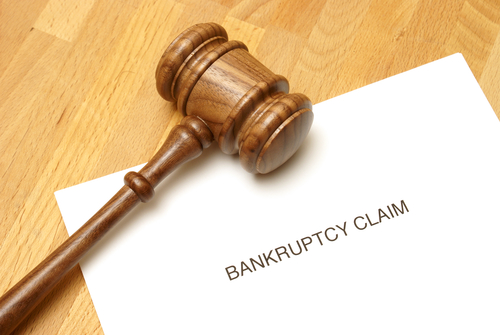 In a recent decision out of the United States Bankruptcy Court for the Northern District of Illinois, Judge Benjamin Goldgar dismissed Debtor's adversary proceeding complaint in which the debtor alleged the debt collector violated the Fair Debt Collection Practices Act ("FDCPA") by merely filing a proof of claim.  In re Murff, 2015 WL 3690994 (Bankr. N.D. Ill. June 15, 2015).
Specifically, Debtor claimed LVNV Funding, LLC ("LVNV") filed a proof of claim that was barred by the applicable statute of limitations. As a result, Debtor complained the filing of the claim constituted a violation of the several provisions of the FDCPA. LVNV moved to dismiss Debtor's complaint for failure to state a claim.
Although the Court ultimately dismissed the adversary proceeding without prejudice, it noted the Seventh Circuit's holding that the filing of a civil action against a consumer to recover a time-barred debt violates the FDCPA. However, the Court determined that the bankruptcy process is sufficiently divergent to justify a different conclusion in this case. First, the Court noted that the possibility an unsophisticated consumer will fail to recognize a statute of limitations defense is lower in a bankruptcy case because of the presence of a trustee, who has a duty to examine and object to the allowance of any improper proofs of claim. In addition, a consumer debtor in a bankruptcy case generally has less of a stake in the allowance of a proof of claim than a defendant who faces an adverse judgment in a civil action. Furthermore, a consumer debtor in a bankruptcy case is more likely to have legal counsel than a defendant sued in a collection action.
The Bankruptcy Court for the Eastern District of New York has similarly held that a creditor's filing of a stale proof of claim does not violate the FDCPA. In re Jacques, 416 B.R. 63 (Bankr. E.D.N.Y. 2009). In In re Jacques, the Court reasoned that each of the debtor's allegations against the debt collector's proof of claim could be adequately addressed by the claims adjudication process of the Bankruptcy Code, and that supplanting the claims objection procedures could undermine the Bankruptcy Code's specific provisions of administration for the debtor's estate. Id. at 79.
While the reasoning in both cases led to the same holding, courts addressing this issue are divided, with several courts concluding that a debt collector's filing of a time-barred claim violates the FDCPA. See Crawford v. LVNV Funding, LLC, 758 F.3d 1254 (11th Cir. 2014); Reed v. LVNV Funding, LLC, 2015 WL 1510375 (N.D. Ill. Mar. 27, 2015).
Creditors should consult with experienced bankruptcy attorneys before filing a proof of claim in a debtor's bankruptcy case. By consulting with bankruptcy counsel, a creditor can ascertain whether there is a risk of a debtor attacking its claim under any provisions of the FDCPA.
The attorneys at Weltman & Moskowitz help creditors and debt collectors make informed decisions every day. Risk assessment regarding debtor-creditor matters is part of what we do so that our clients can avoid any costly missteps.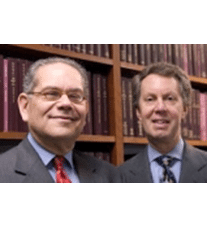 About Weltman & Moskowitz, LLP, A New York and New Jersey Business, Bankruptcy, and Creditors' Rights Law Firm:
Founded in 1987, Weltman & Moskowitz, LLP is a highly regarded business law firm concentrating on creditors' rights, bankruptcy, foreclosure, and business litigation. Michael L. Moskowitz, a partner with the firm, focuses his practice on business and bankruptcy litigation, as well as creditor's rights, foreclosure, adversary proceeding litigation, corporate counseling, M&A, and transactional matters. Michael can be reached at (212) 684-7800, (201)794-7500 or mlm@weltmosk.com. Melissa Guseynov is an associate of the firm.