By Michael L. Moskowitz and Melissa A. Guseynov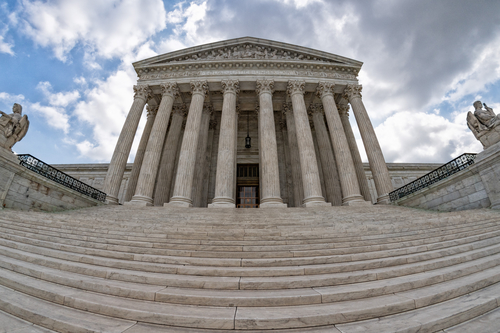 We have previously reported on the interplay between the Bankruptcy Code and the Fair Debt Collection Practices Act ("FDCPA"), and the conflicting case law throughout the country regarding whether a creditor violates the FDCPA by knowingly filing a time-barred proof of claim in a bankruptcy case.  
As anticipated, on October 11, 2016, the Supreme Court of the United States granted a petition for certiorari in Midland Funding LLC v. Johnson. As we previously reported, in May of this year the United States Court of Appeals for the Eleventh Circuit held that debt-collectors may face FDCPA liability for knowingly filing a stale proof of claim in a bankruptcy case.
The split between the Circuit Courts has been widening for several years. On August 25, 2016, the Fourth Circuit became one more circuit in the growing list of circuit courts reaching a result contrary to Midland, regarding stale claims. Specifically, in Dubois v. Atlas Acquisition, LLC, the Fourth Circuit joined the Second (Simmons v. Roundup Funding, LLC), Seventh (Owens v. LVNV Funding LLC), and Eighth (Nelson v. Midland Credit Mgmt., Inc.) Circuits in holding that the filing of a proof of claim on a stale debt does not violate the FDCPA. In Dubois, the Fourth Circuit ultimately held the Bankruptcy Code overrides a potential FDCPA violation. The Third and Eleventh Circuits allow FDCPA claims brought by debtors as a result of the filing of a time-barred proof of claim.
The Supreme Court will need to address and decide two issues: (a) whether the filing of a bankruptcy claim can form the basis of an FDCPA cause of action even if, under relevant state law, the statute of limitations has expired; and (b) whether the Bankruptcy Code precludes an FDCPA cause of action based on the filing of a bankruptcy claim for a time-barred debt.
The court will likely hear oral argument in early 2017, with a decision before the end of the Supreme Court's term in June. This case will be watched closely as it will have a significant impact upon the bankruptcy claims process going forward.
Feel free to call upon us if you have questions about the filing of a bankruptcy claim or related FDCPA issues. Weltman & Moskowitz will continue to monitor case dockets for further developments on this issue and update our readers accordingly.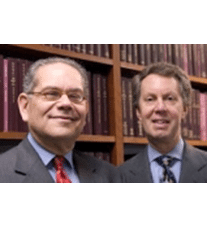 About Weltman & Moskowitz, LLP, A New York and New Jersey Business, Bankruptcy, and Creditors' Rights Law Firm:
Founded in 1987, Weltman & Moskowitz, LLP is a highly regarded business law firm concentrating on creditors' rights, bankruptcy, foreclosure, and business litigation. Michael L. Moskowitz, a partner with the firm, focuses his practice on business and bankruptcy litigation, as well as creditor's rights, foreclosure, adversary proceeding litigation, corporate counseling, M&A, and transactional matters. Michael can be reached at (212) 684-7800, (201) 794-7500 or mlm@weltmosk.com. Melissa Guseynov is an associate of the firm. Melissa can be reached at mag@weltmosk.com.