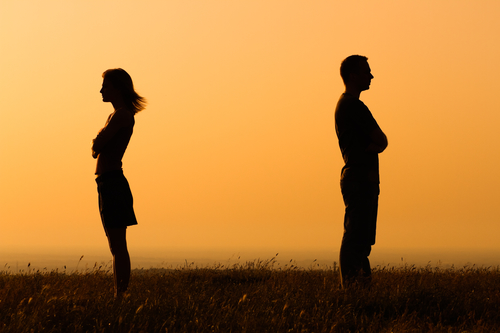 By Michael L. Moskowitz and Melissa A. Guseynov
On September 23, 2016, Bankruptcy Judge Christine M. Gravelle, U.S.B.J. held that a chapter 13 debtor may strip off a wholly unsecured lien on a primary residence where the debtor is the sole owner of the property, even if the non-debtor ex-spouse is liable on the debt which the debtor seeks to strip. In re Mensah-Narh, 2016 WL 5334973 (Bankr. D.N.J.. Sept. 23, 2016). Read the full opinion here.
Here, debtor and her ex-husband were both on the title to her primary residence as of the petition date. Significantly, the note and mortgage were signed by both debtor and her ex-husband. Subsequent to the bankruptcy filing, debtor's ex-husband transferred his interest in the property via a quitclaim deed to debtor. The debtor later filed a chapter 13 plan that stripped the junior lien of TD Bank, N.A. ("TD Bank"), which was wholly unsecured, and treated it as a general unsecured claim.
TD Bank objected to debtor's proposed plan contending debtor could not strip its lien because the non-debtor ex-husband remained liable for the underlying obligation. Judge Gravelle first noted the "relative paucity of case law congruent with the factual scenario before the Court," but ultimately disagreed with TD Bank. Given the fact that property of the bankruptcy estate includes property acquired post-petition, Judge Gravelle concluded that since debtor owned the property in her name alone, she could avail herself of the Bankruptcy Code sections which allow her to strip off a wholly unsecured lien on her residence. In the Third Circuit, a junior mortgage may be stripped in a chapter 13 case if the value of the principal residence is less than the amount due to a senior mortgage holder, leaving no remaining value in the property to which the junior mortgage holders' lien can attach.
Judge Gravelle opined that her decision is consistent with the Bankruptcy Code's objective of ensuring a debtor's right to a fresh start, stating that "[p]rohibiting lien stripping in situations where both mortgagees are not joint debtors would essentially preclude divorced debtors from availing themselves of the ability to lien strip – a key feature of Chapter 13 bankruptcies." The court set further hearings to determine whether TD Bank's lien was, in fact, wholly unsecured.
The decision in Mensah-Narh is significant for mortgage lenders, and particularly for junior mortgage lenders to keep in mind when both a husband and wife are liable on a mortgage but do not file a joint bankruptcy case.  
Please feel free to call Weltman & Moskowitz with any bankruptcy questions or challenges you, your colleagues, or clients may have.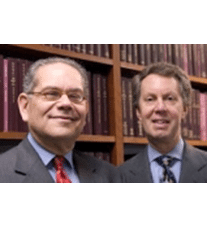 About Weltman & Moskowitz, LLP, A New York and New Jersey Business, Bankruptcy, and Creditors' Rights Law Firm:
Founded in 1987, Weltman & Moskowitz, LLP is a highly regarded business law firm concentrating on creditors' rights, bankruptcy, foreclosure, and business litigation. Michael L. Moskowitz, a partner with the firm, focuses his practice on business and bankruptcy litigation, as well as creditor's rights, foreclosure, adversary proceeding litigation, corporate counseling, M&A, and transactional matters. Michael can be reached at (212) 684-7800, (201) 794-7500 or mlm@weltmosk.com. Melissa Guseynov is an associate of the firm. Melissa can be reached at mag@weltmosk.com.