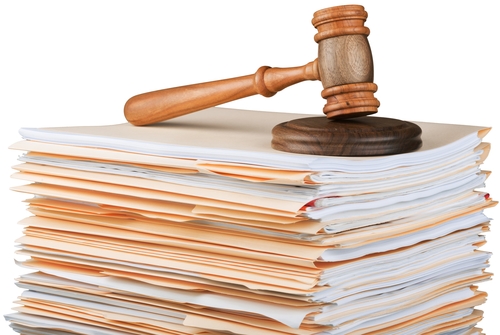 By Michael L. Moskowitz and Michele K. Jaspan
We previously reported about Lenders' Chapter 13 obligations set forth in Bankruptcy Rule 3002.1, entitled Notice Relating to Claims Secured by Security Interest in the Debtor's Principal Residence (click here). To reiterate, a mortgage lender must provide to debtor, debtor's counsel, and the chapter 13 bankruptcy trustee, notice of any fees, expenses or charges incurred by lender in connection with its claim, following commencement of the chapter 13 case. In addition, lender must notify the same parties about any changes to the monthly mortgage payments which come due post-petition.
There is also a corollary reporting requirement for the Chapter 13 Trustee – after debtor has completed the plan payments – which requires a response from Lenders. If, after receipt of this notice, lenders do not file a statement advising the trustee and the court of outstanding post-petition mortgage payments due, debtor will receive a discharge and lenders will forfeit the right to declare a default under the mortgage, which might preclude it from pursuing collection through foreclosure.
Specifically, Bankruptcy Rule 3002.1 (f) requires a Chapter 13 Trustee to provide Notice of Final Cure Payment ("Notice") to, among others, all holders of claims, within 30 days after debtor completes all payments called for under the chapter 13 plan. The Notice advises that debtor has paid in full the amount required to cure any default on claims. The Notice shall also inform the holder, i.e., lender, of its obligation to file and serve a response under subdivision (g). If debtor contends that final cure payment has been made and all plan payments have been completed, and the trustee does not timely file and serve the Notice, debtor may file and serve the Notice.
Lenders must be cognizant that pursuant to Bankruptcy Rule 3002.1(g), a response to the Notice is required within 21 days after service. Lenders must file and serve on debtor, debtor's counsel, and the Chapter 13 trustee, a statement indicating: (1) whether it agrees that debtor has paid in full the amount required to cure the default on the claim; and (2) whether debtor is otherwise current on all payments consistent with § 1322(b)(5) of the Code. The statement shall itemize the required cure on pre-petition or post-petition amounts, if any, that the holder contends remain unpaid as of the date of the statement. This includes mortgage payments made outside of the Plan.
There have been recent decisions, favorable to lenders, wherein trustees have refused to certify to the court that debtor made "all payments under the plan," as required by 11 U.S.C. 1328(a), if debtor failed to make post-petition mortgage payments to lenders, even if all plan payments were made to the trustee. Under these circumstances, a debtor's discharge has been denied.
Lenders must have systems in place to guarantee compliance with the multitude of deadlines and notices required in Chapter 13 cases, especially with respect to Bankruptcy Rule 3002.1. If you, or anyone you know, requires assistance with the preparation of the forms required under Bankruptcy Rule 3002.1, or any other Bankruptcy Rule, please feel free to contact Weltman & Moskowitz, LLP for assistance.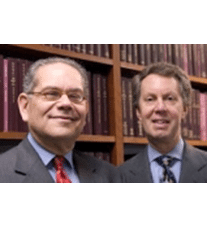 About Weltman & Moskowitz, LLP, A New York and New Jersey Business, Bankruptcy, and Creditors' Rights Law Firm:
Founded in 1987, Weltman & Moskowitz, LLP is a highly regarded business law firm concentrating on creditors' rights, bankruptcy, foreclosure, and business litigation. Michael L. Moskowitz, a partner with the firm, focuses his practice on business and bankruptcy litigation, as well as creditor's rights, foreclosure, adversary proceeding litigation, corporate counseling, M&A, and transactional matters. Michael can be reached at (212) 684-7800, (201) 794-7500 or mlm@weltmosk.com. Michele Jaspan is an associate of the firm. Michele can be reached at mkj@weltmosk.com.