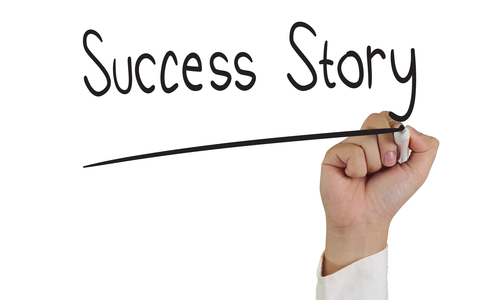 By Michael L. Moskowitz and Michele K. Jaspan
Our firm was tasked by one of our lender clients to file a residential mortgage foreclosure case in New Jersey after borrower's failure to make mortgage payments. Borrower, assisted by a purported residential foreclosure defense expert, sought to place numerous roadblocks to the foreclosure action, including the filing of an answer containing the usual boilerplate meritless "defenses." Ultimately, after extensive discovery and unnecessary litigation caused by borrower's "scorched-earth" tactics, final judgment of foreclosure was rendered in favor of lender. Of course, this is not the end of the story, only the beginning.
On the eve of the foreclosure sale, borrower filed a Chapter 13 bankruptcy petition. Rather than cancelling the foreclosure sale, we asked the Sheriff to reschedule the sale for one month. This is not a violation of the bankruptcy automatic stay. Weltman & Moskowitz then filed an emergency motion for relief from the automatic stay to sell debtor's property. Due to our having expedited the process, the motion was granted prior to the rescheduled sale date. Thus, by rescheduling the sale, we saved our client the cost of additional publication expenses and fees. The sale was ultimately held, but there were no bidders. As a result, the lender credit bid and received a deed to the property from the Sheriff before debtor's chapter 13 was scheduled for a hearing on confirmation.
As a result of the sale, lender's claim was no longer for repayment of the pre-petition mortgage arrears, but rather, for a deficiency claim which we calculated as the amount of the debt less the fair market value of the property. Once calculated, we filed an amended proof of claim in excess of $100,000. Not surprisingly, our client wanted its money. Tasked with our marching orders, we executed a two-pronged approach to recover our client's deficiency claim. First, we filed an objection to confirmation of debtor's chapter 13 plan which proposed both: (1) a surrender of the property – which had already been foreclosed – and, (2) no payment to our client. At the same time, we sought further stay relief to file a state court action to fix and enforce a deficiency judgment pursuant to New Jersey law.
Pursuant to N.J.S.A. 2A:50-2A, a complaint seeking a deficiency judgment in New Jersey must be filed within 90 days of a foreclosure sale. As New Jersey foreclosure attorneys we were aware of this limited window of opportunity. As experienced bankruptcy attorneys, we knew from our petition analysis debtor owned assets against which Lender could execute to satisfy a deficiency judgment in the event the Chapter 13 plan was not confirmed or the case dismissed. Thus, based upon our foreclosure and bankruptcy expertise, we knew it was critical that lender file a timely deficiency action and objection to confirmation. Because the confirmation hearing would not have been concluded until after the deadline for the filing of a deficiency action, we filed a second order to show cause to schedule a hearing to lift the automatic stay seeking authorization to file the aforementioned complaint seeking a deficiency judgment in the Superior Court of New Jersey. Over debtor's objection, lender's motion was granted and the deficiency complaint was timely filed.
Faced with the daunting prospect that debtor would be unsuccessful in defending lender's comprehensive objection to plan confirmation, as well as the pending deficiency action, debtor capitulated and settled the action, resulting in a payment to lender of almost 100% of the deficiency claim in one lump sum payment. Once paid, debtor dismissed his chapter 13 case.  
Our experience on both sides of the bankruptcy spectrum, as well as with New Jersey foreclosure law, allowed us to anticipate and execute a strategy to get our client paid. In the end, outside-the-box thinking can be used to turn what appears to be a hopeless objective into a winning outcome. Contact Michael Moskowitz at mlm@weltmosk.com to review your bankruptcy and foreclosure challenges.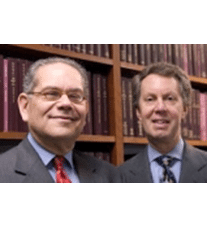 About Weltman & Moskowitz, LLP, A New York and New Jersey Business, Bankruptcy, and Creditors' Rights Law Firm:
Founded in 1987, Weltman & Moskowitz, LLP is a highly regarded business law firm concentrating on creditors' rights, bankruptcy, foreclosure, and business litigation. Michael L. Moskowitz, a partner with the firm, focuses his practice on business and bankruptcy litigation, as well as creditor's rights, foreclosure, adversary proceeding litigation, corporate counseling, M&A, and transactional matters. Michael can be reached at (212) 684-7800, (201) 794-7500 or mlm@weltmosk.com. Michele Jaspan is an associate of the firm. Michele can be reached at mkj@weltmosk.com.