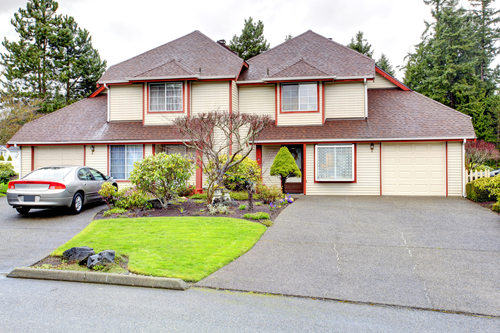 By Michael L. Moskowitz and Melissa A. Guseynov
In an opinion dated March 9, 2017, Bankruptcy Judge Alan S. Trust dismissed the Chapter 13 petition filed by Mary C. Addams ("Debtor") on motion of Michael and Jamie Shapiro ("Shapiros"). The motion to dismiss was based upon Debtor's inability to confirm a feasible Chapter 13 plan. The Shapiros held a second mortgage lien against Debtor's two-family house where she lived, as well as rented out part of the property. In response to the motion, Debtor sought to bifurcate the Shapiros' mortgage into secured and unsecured claims. In re Addams, 2017 WL 944190 (Bankr. E.D.N.Y. Mar. 9, 2017). This opinion diverges from rulings in the First and Third Circuits and may ultimately lead to review by the Supreme Court. Read the full opinion here.
The facts are simple: Mary C. Addams ("Debtor") filed a petition for relief under chapter 13 of the Bankruptcy Code on November 30, 2015. In her petition, Debtor valued her two-family home at $787,000. The home was subject to two mortgages totaling more than $960,000. In her chapter 13 plan, Debtor sought to strip down the Shapiros' mortgage to the value of the property and bifurcate their claim pursuant to sections 506 and 1322(b)(2) of the Bankruptcy Code.
Judge Trust began his analysis by reviewing section 1322(b)(2) of the Bankuptcy Code, known as the "anti-modification" provision, which provides that a plan may "modify the rights of holders of secured claims, other than a claim secured only by a security interest in real property that is the debtor's principal residence …"  11 U.S.C. § 1322(b)(2). Debtor argued she could bifurcate the Shapiros' secured claim because the loan was secured both by a lien on her property and by an assignment of rents. The Shapiros opposed any modification relying upon section 1322(b)(2)'s "anti-modification" provision.
Judge Trust noted that "debtor's principal residence" is "a residential structure if used as the principal residence by the debtor, including incidental property, without regard to whether that structure is attached to real property." 11 U.S.C. §101(13A). Moreover, "incidental property" is defined as "with respect to a debtor's principal residence — (A) property commonly conveyed with a principal residence in the area where the real property is located; (B) all easements, rights, appurtenances, fixtures, rents, royalties, mineral rights, oil or gas rights or profits, water rights, escrow funds, or insurance proceeds; and (C) all replacements or additions." 11 U.S.C. § 102(27B).
Before coming to a determination, Judge Trust first reviewed the analyses employed by other courts. First, the Court reviewed the bright-line test which holds the anti-modification provision applies so long as the debtor resides at the property, even if the property has other purposes. This is in contrast to the First and Third Circuits, which have held that if the property is debtor's principal residence, but generates income from other sources, the lien may be modified under section 1322(b)(2). Lastly, the Court noted some courts have used a case-by-case approach, taking into consideration the totality of circumstances and the parties' intentions.
After noting imperfections in all three tests, Judge Trust ultimately applied the bright-line statutory construction approach, concluding "the proper construction of the anti-modification clause of § 1322(b)(2) should strictly adhere to the meaning ascribed the term 'debtor's principal residence' in the Bankruptcy Code." Thus, the fact that Debtor rented a portion of her property did not alter the fact that section 1322(b)(2) prohibited Debtor from bifurcating the Shapiros' claims. As a result, Debtor was unable to confirm a feasible Chapter 13 plan and the case was dismissed.
As a post-script, Debtor filed a motion to "stay" Judge Trust's order dismissing Debtor's chapter 13 case pending an appeal. Although the Motion was denied, Judge Trust extended Debtor's time to appeal the dismissal order to April 24, 2017. Debtor did not timely file an appeal and the case was closed per Judge Trust's order of May 4, 2017.
In view of the above, it is essential for secured creditors to act promptly when a borrower files for bankruptcy protection. We can assist lenders in determining how best to address their rights in a chapter 13 case, as well as other bankruptcy challenges they may face. Weltman & Moskowitz will continue to follow and report on this issue, and we will keep clients and colleagues informed of the developing impact to lenders and borrowers. Please feel free to call Weltman & Moskowitz with any bankruptcy questions or challenges you, your colleagues, or clients may have.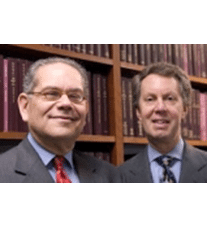 About Weltman & Moskowitz, LLP, A New York and New Jersey Business, Bankruptcy, and Creditors' Rights Law Firm:
Founded in 1987, Weltman & Moskowitz, LLP is a highly regarded business law firm concentrating on creditors' rights, bankruptcy, foreclosure, and business litigation. Michael L. Moskowitz, a partner with the firm, focuses his practice on business and bankruptcy litigation, as well as creditor's rights, foreclosure, adversary proceeding litigation, corporate counseling, M&A, and transactional matters. Michael can be reached at (212) 684-7800, (201) 794-7500 or mlm@weltmosk.com. Melissa Guseynov is an associate of the firm. Melissa can be reached at mag@weltmosk.com.