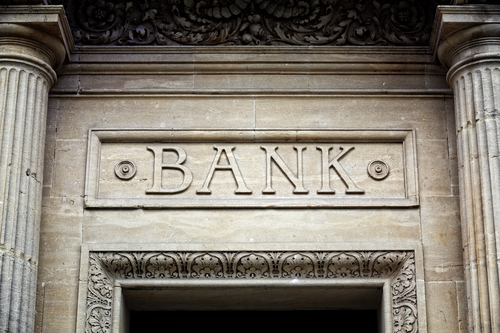 By Michael L. Moskowitz and Melissa A. Guseynov
In a recent decision of particular relevance to mortgage lenders, Veltre v. Fifth Third Bank, 2017 WL 387361 (Bankr. W.D. Pa. Jan. 27, 2017), the United States Bankruptcy Court for the Western District of Pennsylvania held that property sold at a properly conducted and non-collusive foreclosure sale may not serve as the basis for a preference action under section 547 of the Bankruptcy Code. This decision focuses attention on the debate over whether a creditor who forecloses on real property receives a preference or fraudulent transfer, even if the foreclosure sale complied with applicable state law.   
In Veltre, the debtor ("Debtor") filed a bankruptcy petition shortly after Fifth Third Bank ("Fifth Third"), a junior mortgagee, purchased her home at a foreclosure sale. Debtor commenced an adversary proceeding against Fifth Third, alleging the foreclosure sale created an $80,000 preference in Fifth Third's favor. The alleged preference was calculated by Debtor as the difference between the amount paid by Fifth Third at the sale and the purported market value of the property, less the amount of the debt owed to Fifth Third.
Under section 547 of the Bankruptcy Code, a transfer of a debtor's property interest may be avoided if, among other things, the transfer was made to a creditor in the 90 days prior to the debtor's bankruptcy filing and the creditor received more than it would as a creditor in a chapter 7 case.  See 11 U.S.C. § 547.
Fifth Third moved to dismiss Debtor's complaint for failure to state a claim, arguing that a validly conducted foreclosure sale bars the transfer from being avoided as a preferential transfer. In her opinion, Bankruptcy Judge Carlota M. Bohm acknowledged the differing judicial opinions and lack of binding authority on the issue before her, but ultimately agreed with Fifth Bank's position, stating that Debtor had every opportunity under Pennsylvania law to redeem her interest in the mortgaged property.  
In addition, Judge Bohm cited to the Supreme Court's holding in BFP v. Resolution Trust Corp., 114 S. Ct. 1757(1994), for the proposition that if applicable state foreclosure requirements are satisfied, the price obtained at a foreclosure sale constitutes reasonably equivalent value as a matter of law. Although BFP involved an alleged fraudulent transfer, Judge Bohm applied the Supreme Court case to the facts of the case at hand to show that Fifth Third did not receive more than it would have through a chapter 7 liquidation.
Judge Bohm opined that foreclosure sales implemented in compliance with applicable state law "must be final and the rights created and extinguished by them cannot be disturbed by the filing of a bankruptcy petition."  Thus, the Court concluded that Fifth Third could not have received more than reasonably equivalent value because it purchased the property at a regularly-conducted, non-collusive, sheriff's sale.  
This case is significant in that it may mark a judicial shift in thinking with regard to the finality of foreclosure sales for lenders that successfully credit bid. Weltman & Moskowitz will continue to monitor the application of this ruling on other adversary proceedings.  We will continue to keep our clients and colleagues informed.
We welcome any inquiries you may have and recommend you reach out to us at (212) 684-7800, (201) 794-7500 or email Michael Moskowitz to discuss any bankruptcy or foreclosure challenges you may be facing.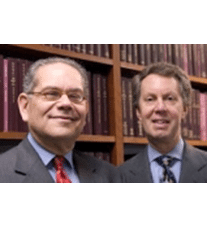 About Weltman & Moskowitz, LLP, A New York and New Jersey Business, Bankruptcy, and Creditors' Rights Law Firm:
Founded in 1987, Weltman & Moskowitz, LLP is a highly regarded business law firm concentrating on creditors' rights, bankruptcy, foreclosure, and business litigation. Michael L. Moskowitz, a partner with the firm, focuses his practice on business and bankruptcy litigation, as well as creditor's rights, foreclosure, adversary proceeding litigation, corporate counseling, M&A, and transactional matters. Michael can be reached at (212) 684-7800, (201) 794-7500 or mlm@weltmosk.com. Melissa Guseynov is an associate of the firm. Melissa can be reached at mag@weltmosk.com.