By Michael L. Moskowitz and Melissa A. Guseynov
In a recent decision of consequence to mortgage lenders, the United States Bankruptcy Court for the District of Massachusetts concluded that a Chapter 7 Trustee may avoid a debtor's mortgage and maintain it for the benefit of the bankruptcy estate. See Eastern Bank v. Benton (In re Thomas H. and Nancy C. Benton), 2016 WL 53581 (Bankr. D. Mass. Jan. 4, 2017). Simply put, the Bankruptcy Court held that, when a mortgage contains a correct street address but an incorrect legal description, the mortgage lien is avoidable by the bankruptcy trustee in his or her role as a hypothetical bona fide purchaser of a debtor's property under section 544 of the Bankruptcy Code.
In Eastern Bank, prior to filing their bankruptcy petition, debtors granted a mortgage to Eastern Bank ("Eastern"), which was secured by their residence. However, debtors also owned another property in a neighboring town. As a result of Eastern's clerical errors, the recorded mortgage listed the street address of debtors' residence, but included a legal description for their second property. After the error was discovered, Eastern commenced an adversary proceeding seeking to reform the mortgage. In response, the Trustee filed a cross-complaint seeking avoidance of the mortgage pursuant to section 544(a)(3) of the Bankruptcy Code.
The Bankruptcy Court granted summary judgment in favor of the Trustee, thus permitting the Trustee to avoid Eastern's mortgage. In reaching its decision, the Court reviewed several prior cases but ultimately relied on Bank of N.Y. v. Sheeley, 2014 WL 1233094 (S.D. Ohio March 25, 2014), which held that a "street address on the mortgage, when it conflicts with a more specific legal description incorporated by reference in the mortgage, fails to provide constructive notice to a bona fide purchaser of the encumbrance." 
The decision in Eastern Bank underscores how important it is for mortgage lenders to make certain a street address referenced in a mortgage matches the legal description. Attention to detail is critical.   
Weltman & Moskowitz will continue to follow these cases and report on any pertinent developments. We welcome any inquiries you may have and recommend you reach out to us at (212) 684-7800, (201) 794-7500 or email Michael Moskowitz to discuss any bankruptcy or foreclosure challenges you may be facing.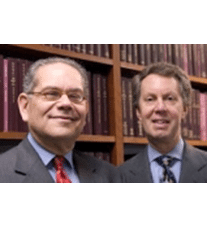 About Weltman & Moskowitz, LLP, A New York and New Jersey Business, Bankruptcy, and Creditors' Rights Law Firm:
Founded in 1987, Weltman & Moskowitz, LLP is a highly regarded business law firm concentrating on creditors' rights, bankruptcy, foreclosure, and business litigation. Michael L. Moskowitz, a partner with the firm, focuses his practice on business and bankruptcy litigation, as well as creditor's rights, foreclosure, adversary proceeding litigation, corporate counseling, M&A, and transactional matters. Michael can be reached at (212) 684-7800, (201) 794-7500 or mlm@weltmosk.com. Melissa Guseynov is an associate of the firm. Melissa can be reached at mag@weltmosk.com.