By Michael L. Moskowitz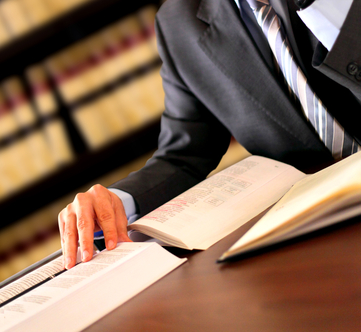 Two of our clients, one, a large regional bank, and the other, a personal injury attorney, were both recently sued in adversary proceedings filed in the United States bankruptcy courts. Weltman & Moskowitz successfully established that both complaints were without merit and each plaintiff agreed to withdraw the complaint before answers were required to be filed. In doing so, we saved these clients significant legal fees and expenses and the distractions associated with protracted litigation.
Case Study #1
The attorney was retained to represent a client in a personal injury matter against a nationally known restaurant chain. The personal injury case was settled. A portion of the settlement was paid by the insurance company and, being partially self-insured, the balance was paid by the restaurant. Both checks were issued and delivered to the attorney, as the fiduciary for the client. Less than 90 days later, the restaurant chain filed for chapter 11 reorganization. Two years after the petition was filed, the Chapter 11 liquidating trustee sued the attorney for recovery of the proceeds of the settlement checks (approximately $200,000) on the theory that the payments by the debtor were either preferences or fraudulent conveyances, and recoverable pursuant to 11 U.S.C. §§547, 548 and 550.
Except for the portion of the settlement attributable to his attorneys' fees, the attorney had distributed the proceeds of the settlement checks more than two years before the adversary proceeding was filed. Thus, he was being asked to return monies no longer in his possession.
In the vast majority of cases, a client's settlement funds transferred in and out of a lawyer's trust account will be considered like bank transfers, and lawyers as intermediaries are entitled to mere "conduit" status because they lack dominion and control over the funds. Weltman & Moskowitz, LLP successfully documented and proved the attorney was insulated as a conduit for receipt and transmittal of the settlement proceeds. Weltman & Moskowitz further argued the client lacked dominion and control over the proceeds of the settlement checks since the proceeds merely "passed through his hands." As such, he had no power to redirect the funds for his own use.
As a result, our client was permitted to retain the portion of the settlement check from the debtor, which represented his attorneys' fees. We further advocated that attorney-defendant was a secured creditor by virtue of his charging lien against the settlement proceeds paid to his client from the debtor. Under New York law, an attorney's statutory charging lien attaches to the personal injury proceeds, pursuant to N.Y. Judiciary Law §475. As a result, he was able to retain his entire fee without having to pay plaintiff any money whatsoever.
In our next blog, we'll share our second success story.
If you have any questions or concerns about bankruptcy court adversary proceeding litigation, contact the attorneys at Weltman & Moskowitz to review your options and map out a plan immediately upon learning you are the target of a possible lawsuit.
Michele Jaspan, a senior associate at Weltman & Moskowitz, LLP, contributed to this article.
About Weltman & Moskowitz, LLP, A New York and New Jersey Bankruptcy, Business and Creditors' Rights Law Firm: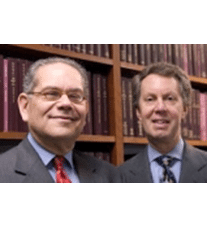 Richard E. Weltman and Michael L. Moskowitz founded Weltman & Moskowitz in 1987 to resolve business, bankruptcy and creditors' rights challenges, but with a better value proposition. Weltman & Moskowitz serves clients in New York, Long Island and New Jersey.
The firm concentrates on lender's rights, corporate insolvency, resolution of commercial disputes, loan workouts and modifications, shareholder and partnership contests, business divorce, dissolution, and business and bankruptcy litigation, arbitration, and mediation of all types. The firm also assists with corporation, partnership, and limited liability company counseling and operation, and preparing and negotiating many kinds of secured lending, leasing, equity, buy-sell, consulting, technology, and joint venture agreements. Michael and Richard may be reached at 212.684.7800, 201.794.7500, or via email at mlm@weltmosk.com or rew@weltmosk.com.