Lenders Must Strictly Comply with Chapter 13 Noticing Procedures to Avoid Possible Motion Seeking Sanctions for Inadvertent Stay Violation
By Richard E. Weltman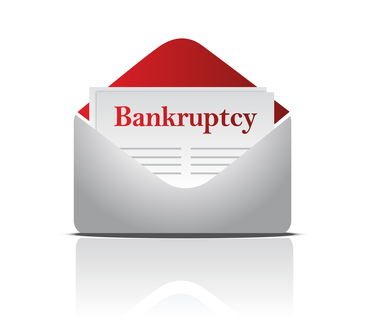 The Federal Rules of Bankruptcy Procedure were amended late in 2011 to include Rule 3002.1, entitled Notice Relating to Claims Secured by Security Interest in the Debtor's Principal Residence. Simply put, a mortgage lender must provide to the debtor, debtor's counsel, and the chapter 13 bankruptcy trustee, notice of any fees, expenses or charges incurred by lender in connection with its claim, following commencement of the chapter 13 case. The lender must use Official Form B10, Supplement 2, found here. A deviation from the use of this official form and its noticing procedure can result in an unwanted motion seeking damages for technical violation of the bankruptcy stay. The lesson here for lenders is to be careful and adhere to strict protocols.
In a recent case, our lender client provided a debtor with a letter advising of the post-chapter 13 legal fees and expenses to be charged to her account. Upon receipt, the debtor's counsel moved for entry of an order to: (i) assess damages against the lender for alleged violation of the automatic stay; (ii) expunge the lender's post-petition claim for fees and expenses; and (iii) prevent the lender from future direct contact with its borrower.
Weltman & Moskowitz, LLP was retained to defend the motion. The first step was to advise the lender to cure the inadvertent error by serving the statutory form on all necessary parties. Rule 3002.1(c) requires service within 180 days after the expenses were incurred. Fortunately, the required notice was still timely. Under Rule 3002.1(i), we pointed out that even if a lender fails to follow the noticing procedure to the letter, the borrower's sole recourse is to seek preclusion of evidentiary proof or of appropriate damages caused solely by the failure to provide notice.
The next step was to defend the motion. First, assessment of damages requires evidentiary proof of a willful violation of the stay. Second, because the lender provided the appropriate notice, the lender cured the omission and the perceived failure was now academic. No harm, no foul.
As a result of the opposition filed, debtor withdrew her motion.
As a side note and reminder, lenders must also provide chapter 13 debtors with notice of any change in the payment amount of the mortgage resulting from a new interest rate or escrow adjustment no later than 21 days prior to the payment change. See our prior article on this subject here.
Lenders with questions or concerns on the preparation of these forms, or any bankruptcy claim, should feel free to contact Weltman & Moskowitz, LLP for assistance.
Michele K. Jaspan, an associate of the firm, contributed to the writing of this article.
About Weltman & Moskowitz, LLP, A New York and New Jersey Bankruptcy, Business and Creditors' Rights Law Firm: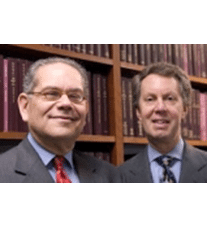 Richard E. Weltman and Michael L. Moskowitz Moskowitz co-founded Weltman & Moskowitz, LLP, in 1987. Weltman & Moskowitz, a business, creditor's rights and bankruptcy law firm, Weltman & Moskowitz serves clients throughout New York, Long Island, New Jersey, and beyond. The firm concentrates on creditor's rights, corporate reorganization, resolution of commercial disputes, loan workouts and modifications, shareholder and partnership disputes, business divorce, dissolution, business and bankruptcy litigation, arbitration, and mediation of all types. The firm also focuses on corporation, partnership, and limited liability company governance, and preparing and negotiating many types of secured lending, leasing, shareholder, partnership, buy-sell, consulting, technology, and joint venture agreements. Michael and Richard may be reached at (212)684-7800, (201)794-7500, or at mlm@weltmosk.com or rew@weltmosk.com.