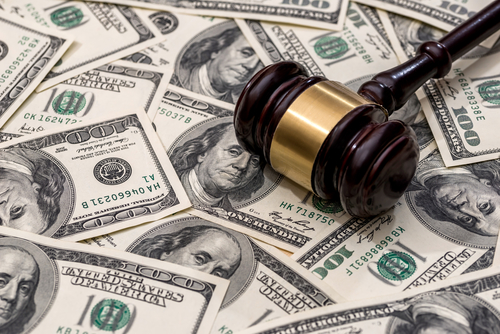 By Michael L. Moskowitz and Melissa A. Guseynov
In an unpublished opinion dated October 19, 2017, the District Court for the Western District of Virginia held that the Virginia Department of Social Services was not entitled to receive funds paid to a chapter 13 trustee ("Trustee") when debtor failed to confirm his chapter 13 plan. Virginia Dep't. of Social Services v. Beskin, 2017 WL 4706912 (W.D. VA, Oct. 19, 2017).
In Beskin, debtor filed a chapter 13 bankruptcy petition listing, among other things, a $74,000 child support debt to the Virginia Department of Social Services ("State"). Debtor made plan payments totaling $3,000 to the Trustee, but was subsequently unable to confirm his chapter 13 plan. After debtor's chapter 13 case was dismissed, State served Trustee with an order pursuant to Virginia's child support enforcement statute, requiring Trustee hold the $3,000 rather than returning it to debtor. Seeking guidance, Trustee filed a motion with the Bankruptcy Court. The Bankruptcy Court determined Trustee must return the funds to debtor. State appealed to the District Court.
In his opinion, District Judge Norman K. Moon affirmed the Bankruptcy Court's decision directing Trustee return the money to debtor. The District Court analyzed whether section 1326(a)(2) of the Bankruptcy Code requires the trustee to return funds after dismissal of the debtor's case if a creditor has attempted a post-dismissal levy on the trustee. In overruling the State's objections, Judge Moon explained the language in section 1326 requiring the trustee to return money to a debtor if his/her case is dismissed prior to confirmation is "determinative." The Court rejected State's contention that Trustee must abide by Virginia law, explaining that to the extent state law and section 1326(a)(c) conflict with one another, the Bankruptcy Code, as a federal statute, preempts state law. Furthermore, Judge Moon substantiated his ruling through reference to Harris v. Viegelahn, wherein the Supreme Court stated a debtor should not be penalized for voluntarily commencing a chapter 13 case. See Harris v. Viegelahn, 135 S. Ct. 1829, 1835 (2015).  
State appealed to the United States Court of Appeals for the Fourth Circuit on November 11, 2017 (Case Number 17-2328). This is an issue of first impression in the Fourth Circuit. Weltman & Moskowitz will continue to follow this case and keep clients and colleagues informed of the developing impact to creditors and debtors. Please feel free to call Weltman & Moskowitz with any questions or challenges you, your colleagues, or clients, may have.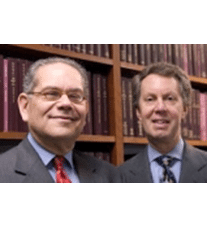 About Weltman & Moskowitz, LLP, A New York and New Jersey Business, Bankruptcy, and Creditors' Rights Law Firm:
Founded in 1987, Weltman & Moskowitz, LLP is a highly regarded business law firm concentrating on creditors' rights, bankruptcy, foreclosure, and business litigation. Michael L. Moskowitz, a partner with the firm, focuses his practice on business and bankruptcy litigation, as well as creditor's rights, foreclosure, adversary proceeding litigation, corporate counseling, M&A, and transactional matters. Michael can be reached at (212) 684-7800, (201) 794-7500 or mlm@weltmosk.com. Melissa Guseynov is an associate of the firm. Melissa can be reached at mag@weltmosk.com.