Although Weltman & Moskowitz, LLP more often represents creditors in bankruptcy proceedings, the firm also represents a debtor from time to time. We recently represented a former client being harassed for payment by his former matrimonial attorney. What resulted is a playbook of "what not to do" after a debtor-borrower has completed her bankruptcy and received a discharge of her debts.
When a borrower seeks bankruptcy protection, whether under chapters 7, 11 or 13, the first thing the client should do is call us to determine their options. We will review the petition to determine next steps in a chapter 7 case, like the case here. We typically review the electronic docket to determine if there is a basis to object to debtor's discharge or to the dischargeability of the debt. If a basis exists, we might reach out to debtors' counsel to determine if there is willingness to enter into a voluntary repayment agreement through what is known as a "Reaffirmation Agreement." This was not done in the case we report on here. If debtor files a chapter 13 petition, we again consider a basis to object to dischargeability or to confirmation of the chapter 13 plan. A chapter 11 filing raises different and more complex issues which we will address in a future article.
As you will see from the decision attached here, debtor's pre-petition matrimonial attorney improperly relied upon pre-petition promises of payment in pursuing repayment of legal fees for more than three years post-discharge. Once our former client reported this harassment, we sought to have counsel immediately cease and desist. Unfortunately, counsel continued to rely on the alleged viability of debtor's pre-petition promises, and a single post-bankruptcy payment to continue their collection efforts. The bankruptcy court disagreed in a strongly worded opinion. As our readers may recall, we recently reported on our case where we represented a creditor sued by its debtor for a discharge injunction violation. We successfully defeated debtor's efforts in that case. You can read the Morgan decision here. In the instant case, Bankruptcy Judge Wiles found the law firm was ill-advised to pursue debtor and must now pay the price for doing so.
The takeaway is to consult with experienced bankruptcy counsel early and often. Weltman & Moskowitz can guide you through this minefield to prevent inadvertent triggering of liability for any number of costly and embarrassing code violations. Be sure to bring us any bankruptcy questions and challenges early.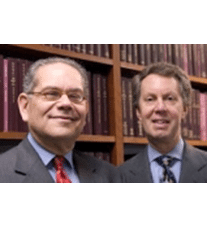 About Weltman & Moskowitz, LLP, A New York and New Jersey Bankruptcy, Business and Creditors' Rights Law Firm:
Founded in 1987, Weltman & Moskowitz, LLP is a New York and New Jersey creditor's rights, bankruptcy, foreclosure and business litigation law firm. It is recognized for attorney achievements in bankruptcy and adversary proceeding litigation, restructuring, reorganization, loan workout, shareholder and partnership disputes, business divorce, corporate counseling, dissolution, foreclosure, mediation and alternate dispute resolution, as well as for commercial agreements, lending and business transactions and internal investigations.
Contact Michael L. Moskowitz and Richard E. Weltman to discuss a matter at mlm@weltmosk.com and rew@weltmosk.com.