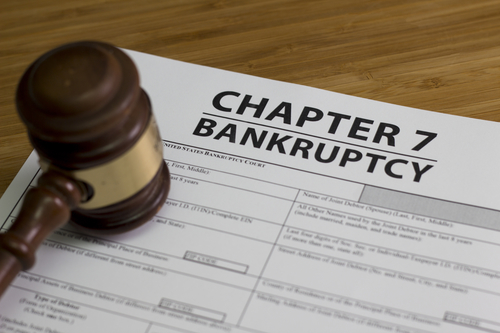 By Michael L. Moskowitz and Melissa A. Guseynov
In a recent memorandum opinion of interest, the Honorable Sean H. Lane, U.S.B.J., of the United States Bankruptcy Court for the Southern District of New York, held that a debtor's attorney must disgorge fees received for filing a chapter 7 case where, among other things, counsel improperly utilized "appearance" counsel such that debtor was effectively left unrepresented. In re D'Arata, Case No. 18-10524 (Bankr. S.D.N.Y. Aug. 3, 2018). Read the full opinion here.
An "appearance" counsel is an attorney not affiliated with the firm retained by the client who appears on multiple matters for multiple firms without having ever met the client or, quite possibly, having even read the file. Often times these attorneys are known as "per diem" counsel as they are paid only for the appearance at an agreed upon rate. Such payment violates the Bankruptcy Code which prohibits fee splitting with attorneys who are not employed by the firm the client retained.
In D'Arata, debtor engaged counsel to prepare, file and represent him in a chapter 7 case. As is routine in chapter 7 cases, debtor was scheduled to appear at a section 341 meeting of creditors where he would be questioned under oath by the Chapter 7 Trustee. As an initial matter, Judge Lane noted that "a 341 meeting may be the most significant event in such a case for an individual debtor, particularly in a no-asset case such as this one."
Although the case was a simple one according to Judge Lane, debtor's attorney did not appear at the §341 meeting. Instead, he engaged an appearance counsel to represent debtor. While debtor knew an attorney would represent him at the meeting, he did not know who it would be. At the meeting, debtor testified there were several errors in his petition and schedules. As a result of the errors, which debtor's counsel failed to correct, the §341 meeting was adjourned.
At the adjourned meeting, a different appearance counsel appeared who was uninformed of the issues in the case and was unable to adequately represent debtor. Consequently, debtor filed several letters with the Court stating, among other things, that his attorney failed to inform him he wouldn't be appearing at the adjourned meeting and that he used an old signature to file amended schedules. In response, the United States Trustee and Chapter 7 Trustee filed statements requesting a complete ban on the use of appearance counsel at §341 meetings.
In his opinion, Judge Lane observed that the Bankruptcy Courts in the Northern District of New York and Eastern District of New York already ban the practice of "appearance" counsel. However, after examining the issue, Judge Lane concluded that the wisdom of enacting a local rule should be considered by the entire Court. In the interim, the Court stated, it will be extremely attentive to this issue and encouraged the prompt reporting of improper use of appearance counsel at §341 meetings.
The D'Arata opinion is significant for both debtors and firms who represent them, as it underscores the potential pitfalls of engaging appearance counsel and highlights the importance of fully informing the debtor and appearance counsel of all relevant issues in the case prior to a hearing or meeting.
Please feel free to call Weltman & Moskowitz with any questions or challenges you, your colleagues, or clients, may have.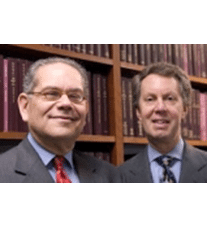 About Weltman & Moskowitz, LLP, A New York and New Jersey Business, Bankruptcy, and Creditors' Rights Law Firm:
Founded in 1987, Weltman & Moskowitz, LLP is a highly regarded business law firm concentrating on creditors' rights, bankruptcy, foreclosure, and business litigation. Michael L. Moskowitz, a partner with the firm, focuses his practice on business and bankruptcy litigation, as well as creditor's rights, foreclosure, adversary proceeding litigation, corporate counseling, M&A, and transactional matters. Michael can be reached at (212) 684-7800, (201) 794-7500 or mlm@weltmosk.com. Melissa Guseynov is an associate of the firm. Melissa can be reached at mag@weltmosk.com.