Sears Holdings Corp. filed for chapter 11 relief from creditors in the United States Bankruptcy Court for the Southern District of New York. 
The filing was long anticipated and followed months of growing creditor pressure to begin to liquidate inventory in advance of critical holiday sales. In the end, many more Sears stores will close with thousands of suppliers and employees and scores of shopping center owners and managers impacted. 
U.S. Bankruptcy Judge Robert Drain approved $300 million in emergency financing to keep retailer Sears Holdings Corp. open through the holiday season, giving the century-old chain that once dominated U.S. shopping malls and center city shopping districts a chance to remain in business at least through the New Year. Sears' filed for chapter 11 protection in White Plains, New York early Monday with preliminary plans to close 142 of its  700 stores by year-end and sell its best-performing stores in an auction in January to a buyer that expects to keep them operational. Other assets may also be in play. The bankruptcy filing by the corporate parent of Sears, Roebuck and Co. and Kmart Corp. follows a decade of revenue declines, hundreds of store closures, and years of deals by billionaire Eddie Lampert who had been seeking to turn around the company he acquired in 2005 for $11 billion. Thousands of employees and vendors will want to pay close attention to notices of claim deadlines.
Reach out to our attorneys to discuss strategies to maximize returns on claims and minimize losses using this link.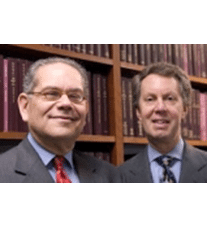 About Weltman & Moskowitz, LLP, A New York and New Jersey Bankruptcy, Business and Creditors' Rights Law Firm:
Founded in 1987, Weltman & Moskowitz, LLP is a New York and New Jersey creditor's rights, bankruptcy, foreclosure and business litigation law firm. It is recognized for attorney achievements in bankruptcy and adversary proceeding litigation, restructuring, reorganization, loan workout, shareholder and partnership disputes, business divorce, corporate counseling, dissolution, foreclosure, mediation and alternate dispute resolution, as well as for commercial agreements, lending and business transactions and internal investigations.
Contact Michael L. Moskowitz and Richard E. Weltman to discuss a matter at mlm@weltmosk.com and rew@weltmosk.com.