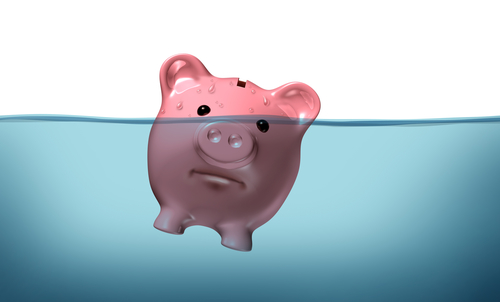 By Michael L. Moskowitz and Melissa A. Guseynov
In a recent decision of interest, Bankruptcy Judge John T. Laney, III held that the automatic stay does not prohibit a creditor from retaining a voluntary post-petition payment from non-bankruptcy estate funds on account of a pre-petition claim. In re Adams, 18-40696 (Bankr. S.D. Ga Sept. 12, 2018).
In Adams, debtor owed lender approximately $7,000 in pre-petition debt secured by a lien on certain personal property. After filing for bankruptcy, debtor obtained a loan from a different lender and used those funds to satisfy the pre-petition debt. The pre-petition lender did not seek payment of its debt and did not demand or even encourage debtor's payment.
Subsequently, debtor's counsel demanded the pre-petition lender return the payment, but lender refused. In response, debtor filed a motion in the bankruptcy court to recover the payment and sought a finding that lender violated the automatic stay by retaining the payment after the demand was made.
Ruling in favor of lender, Judge Laney held there was no violation of the automatic stay. He further found there is no provision in the Bankruptcy Code that "explicitly creates a right for a creditor to receive voluntary payments on a dischargeable debt." However, Judge Laney noted that Section 524(f) of the Bankruptcy Code infers that "a creditor may receive a voluntary payment on a dischargeable debt."
Judge Laney distinguished two cases where acceptance of payment was held to violate the stay. In those cases, payment was made utilizing estate property or involved a pre-petition repayment agreement. In the instant case, however, debtor tendered a voluntary payment to lender using non-bankruptcy estate funds.
In conclusion, Judge Laney noted that ruling there was a stay violation "would unreasonably limit Code sections allowing a debtor to voluntarily repay a debt with non-bankruptcy estate funds." In addition, "there are no important policy implications" to guide the Court "to consider the application of these funds a violation of the automatic stay."
This case underscores how important it is for lenders to consult with experienced counsel prior to receiving and/or applying a payment with respect to an account where a borrower has filed for bankruptcy protection. The attorneys at Weltman & Moskowitz help their clients make informed decisions every day to avoid costly mistakes. Feel free to reach out to our attorneys with your bankruptcy questions.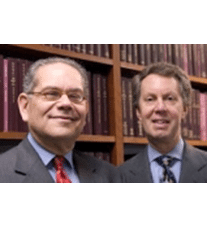 About Weltman & Moskowitz, LLP, A New York and New Jersey Business, Bankruptcy, and Creditors' Rights Law Firm:
Founded in 1987, Weltman & Moskowitz, LLP is a highly regarded business law firm concentrating on creditors' rights, bankruptcy, foreclosure, and business litigation. Michael L. Moskowitz, a partner with the firm, focuses his practice on business and bankruptcy litigation, as well as creditor's rights, foreclosure, adversary proceeding litigation, corporate counseling, M&A, and transactional matters. Michael can be reached at (212) 684-7800, (201) 794-7500 or mlm@weltmosk.com. Melissa Guseynov is an associate of the firm. Melissa can be reached at mag@weltmosk.com.